3 Years Old And Continually Improving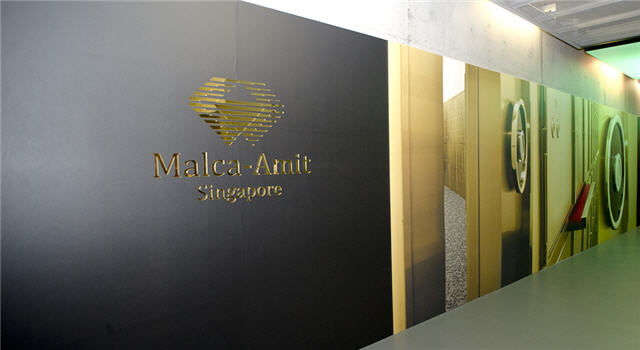 When we first created our Hard Assets Alliance review (here) and video over 3 years ago we were incredibly excited to introduce you to this innovative low cost way to buy, sell and store precious metals, with secure, insured vaults around the globe.
I am happy to report that after three years of providing top-notch services to Gold investors (yes, Silver, Platinum & Palladium too) the company continues to improve upon what was already a best of breed offering.
Looking over the individual posts we have made in those intervening years, I came across 9 benefits that have been added in order to serve you – and us, we are customers too – better.
Hard Assets Alliance Changes for the Better:
Setup Fee Waived. In the very earliest days, a $35 setup fee was charged to help cover the costs of providing the competitive dealer network that gave you the lowest prices buying Gold coins and bullion along with the highest prices when you sold. BuyAndStoreGold.com readers were given a waiver but others paid the fee. That fee is now totally gone.
Singapore Vault Option Added. Malca Amit in Singapore was the 6th vault option for secure, insured & audited storage of your precious metals. In no time at all it became the MOST POPULAR CHOICE for new metals purchased. (Other Vaults are in (New York, Salt Lake City, London, Zurich and Sydney)
Secure Statement Delivery. Initially HAA delivered quarterly statements via email (like BullionVault still does). Now clients receive an email when the statement is prepared and you login to your account and download the PDF report securely.
ACH Deposits. Paper checks (for those of us who still even have them) take time and a certain trust of USPS. Wire transfers are a pain – I have to educate the teller each time I need one – and cost money in addition to the time required. ACH (Automated Clearing House) payments are easy, convenient, done online from the comfort of your home – and FREE to get funds from your checking or brokerage account to your Hard Assets Alliance SmartMetals account.
Precious Metals Transfer. This benefits only a few, but for those who have metal already purchased, sitting at home making them more nervous by the day, it *may* make sense to transfer your metal to HAA instead of selling it locally and re-buying through the network. This is evaluated by HAA on a case by case basis and there will be fees to pay to a 3rd party to securely transfer the metal. Only recognized sovereign coins and LBMA bars can be accepted by HAA directly into your account.
MetalStream Service. MetalStream allows you to make systematic, automatic purchases of coins or bars with a specific amount of money each month using ACH transfers. This allows you to take advantage of the proven principle of 'dollar cost averaging' to accumulate metal over time at better prices. One additional huge benefit is that it takes the emotion out of Gold & Silver purchases. Get more details on MetalStream here.
UTMA, Gold IRA Accounts. From the get-go, HAA has allowed almost any account type you might want including corporate, LLC and even Living Trusts. UTMA (Uniform Transfer To Minors Act) and Gold IRAs came just a little later. Protect the wealth in your retirement account with Gold, at reasonable fees or save for a young person in 'real money' that has a better chance of retaining its purchasing power over time.
Minimum Purchase Eliminated. When we first opened our SmartMetals accounts at HAA we wanted the ability to buy a single coin with some extra funds in the account but could not because of the $5000 minimum established by the dealer network. The principals at the Hard Assets Alliance worked tirelessly and with enough 'clout' built up with their accelerating volume were finally able to remove that minimum purchase requirement.
24 Hour Live Trading (M-F). Just recently HAA was able to allow clients to trade on business days any time, 24 hour. This is a big move from the original 9-5. Markets move any time of day so this can be an advantage to someone trying to get the very best prices.
Always Improving
This is just an update with the changes I noticed since our original Hard Assets Alliance review. Time flies… and another Summer is about gone.
As time goes on and HAA continues to improve we will continue to keep you up-to-date.
Scanning the list, is there any question why The Hard Assets Alliance tops our list of vendors to buy Gold coins and bars with the option to get delivery now or later? With two storage options in the U.S. and four offshore (to U.S. clients) on three other continents (if my geography is correct) there is really little more to ask of your Gold storage provider.
>>Click here for your free SmartMetals Action Kit<<
from the Hard Assets Alliance.