Our Mission
Buy And Store Gold demystifies Gold ownership issues and provides clear differentiation between all the various options for buying and storing precious metals both at home and off shore.
Learn how to acquire Gold, Silver and other precious metals at the lowest cost and discover the best options for secure, insured storage. Explore the possibilities for owning Gold personally, in a trust or obtaining a Gold IRA.
Above all, we want you to be comfortable with whatever path you take to protect your wealth by investing in Gold, Silver, Platinum and Palladium. One key catchphrase you will hear often around here is "we want you to sleep well at night"; and we mean it.
Who We Are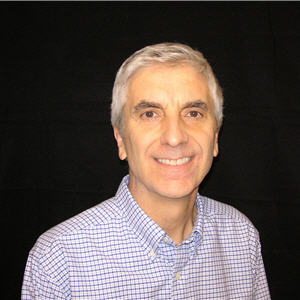 Located in Central Texas, our team is led by Roger Bond, a self proclaimed precious metals enthusiast whose interest in coins began back before Nixon re-legalized Gold ownership in the United States.
Our Credentials
We have been personally buying gold, buying silver, investing in precious metals stocks and figuring out how best to store these physical metals for over 2 decades.
Some of our cost basis is very low; some is higher than we wish. In the early days we bought pre-1934 Gold coins at the recommendation of a dealer/friend.
And, yes, we have made Mistake #2 also…
Yet we have learned incredible lessons that we would like to pass on to you without you having to endure the pain that we have.
Today, there are so many more incredible options to buy and store Gold than when we first started. We have subsequently taken FULL ADVANTAGE of easy, economical opportunities to store precious metals offshore for over a decade as well.
Why Us And Not Them
The difference between BuyAndStoreGold and those other sites is that we have actually utilized almost all of the services discussed here on this site ourselves, with our own money; we didn't just peruse another website or read someone else's review and write up an article.
This is real life and real money for us, so we can appreciate the goals and concerns you have about sending your money across the country or around the globe.
Our hope is that on this website you can learn from our experiences and choose what services might be right for you.
Our #1 Choice
While there is no "one size fits all", there is a service that is so flexible in its offerings that it has become our top choice and most recommended provider…
The vendor who we feel 'ticks all the boxes' more than any other, one safe enough recommend to our own mother, is The Hard Assets Alliance. We have been buying and storing Gold there since they opened their doors – and been thrilled with them.
For very small accounts, someone dipping their toe in the water or extremely cost conscious: One of the best of the lowest cost services for buying and storing Gold or Silver is BullionVault, an online Gold account. A great place to start. Read our review here.
* * * * * * * * * * * *
IMPORTANT NOTE: No one at BuyAndStoreGold.com is a registered investment advisor or tax professional so you should not consider anything on this site to be investment or tax advice. Consult your own financial/tax advisor and perform your own due diligence.