Invest In Gold With The Original Online Gold Company
A lot of people want to invest in precious metals. If you want to do the same, you may have noticed that there are many websites that you can go to in order to make your investment.
Each of these websites promises to be the cheapest, the most secure and basically the best of all. The problem is that they can't all be the best, and that you probably don't have the opportunity to check them all out.
We have invested with GoldMoney for many years and felt them worthy of review so that you may consider them as your precious metals investment option.

Who Is GoldMoney?
GoldMoney is a company that was founded in 2001 and that offers their clients the option of buying gold and other precious metals conveniently, online, and never have to take delivery (unless you really want to). Furthermore, they now allow customers to transfer gold, meaning they can use it as a type of payment with their new BitGold system that is similar to BitCoin.
When you invest in gold through GoldMoney, you gain outright ownership over it. You have a choice of five vaults – Zurich in Switzerland, London in the United Kingdom, Hong Kong, Toronto or Singapore – where your gold will be stored. You have the option of choosing multiple locations as well.
You can place your orders online, or you can ask an operative from GoldMoney to telephone you. The transactions are in gold grams or ounces, as set by the LMBA (London Bullion Market Association). This is the trade organization that manages the gold and silver market in London, which is also the biggest in the world.
>>Open a holding with GoldMoney Now<<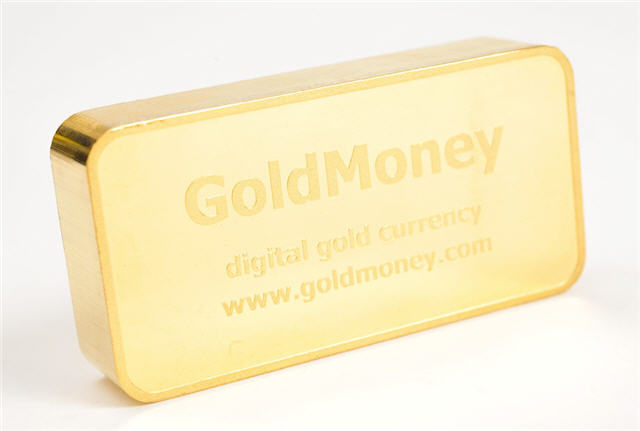 Details About GoldMoney Products
Through GoldMoney, clients can invest in gold, silver, palladium and platinum. The minimum investment is one gram. Traders can use US Dollars, British Pounds, Euros, Canadian Dollars and Swiss Francs, as well as four other currencies, to make payments. Simply set your choice of currency to use by default.
How GoldMoney Works
The company prides itself on its ease of use. Signing up with GoldMoney is very quick and 100% online. The website is fully secure and encrypted, so there is no danger in sharing your personal details. It takes just a few minutes to complete the procedure, after which you can transfer funds and start buying the precious metals you are interested in.
The company has 44 different countries that are classed as 'fast track'. Clients who are residents of that country only need to upload a bank document and scanned copy of their ID within 15 days of first funding their holding. This is much quicker than what many other companies offer.
It is also possible to add certain flexible or additional features. Some features to choose from include multiple bank accounts, delivering and collection of metals, unlimited funding and more. These functions have to be set up after a holding has been established.
The company also prides itself on its world class customer support. Each client is appointed a dedicated Relationship Manager. They will provide all necessary details about the process of purchasing precious metals and are there to answer any questions.
A number of features really set Gold Money apart from the crowd. These include:
It is possible to buy, sell and exchange various precious metals.
Clients can access their holding around the clock.
Funds of up to $150,000 – or the equivalent of that in a different accepted currency – can be added to the holding.
Gold bar registration service is available when size of holding warrants and client requests.
They have highly secured storage facilities, as well as a collection and delivery service.

Fees
As with all gold investment companies, there are fees associated with creating a holding with GoldMoney. These fees vary depending on the exact investment. The website provides details about the specific fees for gold, silver, platinum and palladium. Compared to the rest of the market, these fees are very fair and include storage fees, metal exchange fees, bank transfer fees, kilo fees, bar registration fees, delivery/collection/inspection fees, service fees, administration fees and currency fees.
What We Like About GoldMoney
Through GoldMoney, you can buy and sell the four main types of precious metals, rather than just one or two. This is not the case with all online gold companies.
Due to the efficiency of the all-online digital platform, prices offered by GoldMoney are much lower than most other options, especially when compared to dealers and brokers.
You do not have to pay Sales Tax (or VAT in the United Kingdom) on any of the four precious metals when purchased through GoldMoney.
You can use the metal exchange facility to switch your holdings. As such, if platinum suddenly starts to underperform, you can choose to switch it over to gold for instance. This is a very flexible option that can make a huge difference in the overall value of your portfolio.
GoldMoney has different secure vaults all over the world. You can choose to switch your holdings between different vaults to wherever you feel most secure, or is most beneficial to your personal situation. Considering two of the vaults are on the Asian continent, this could be very important if there is a political shift.
Any cash balance in your holding can be spread over different currencies as you wish.
You can have your bars registered in your name, if you have enough metal to do so.
GoldMoney is happy to have your metal delivered to you if you so desire.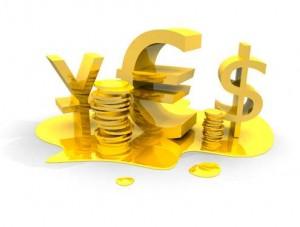 What We Don't Like About GoldMoney
The fees, while fair, seem a bit complex to understand, especially when storing metal in multiple vault locations.
It is not an overly well-known company, despite having been operational since 2001. We are trying to change that 🙂
For years, only those in Jersey (UK) could make payments using their metals. Thankfully with BitGold that will soon be changing.
The Final Verdict
Every financial expert will tell you that it is vital to have a diverse investment portfolio in order to minimize risk. They will also tell you that investing in precious metals is an important part of your overall portfolio.
Convenient investing in precious metals means that you must select a secure online gold company and we believe that no other company offers greater security and peace of mind than GoldMoney. Secure, versatile and highly knowledgeable, you can make your gold investments with confidence at GoldMoney.