HAA Lets You Buy and Store Gold With More Options and Lower Costs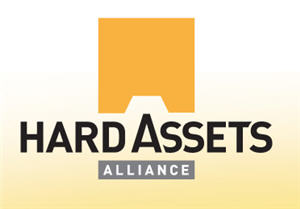 This Hard Assets Alliance review discusses a company offering a truly innovative way for investors like us have a full range of options when it comes to managing the precious metals component of our investment portfolios.
HAA can, in fact, be described as a hybrid of sorts between precious metals dealer and online gold storage account and still unmatched in 2020!
So firstly, there is one point we want to be very clear on.
Hard Assets Alliance (HAA) is not just another gold dealer or offshore gold storage option. With HAA we now have an extremely easy, convenient and low cost way to buy and sell precious metals and have the option of either taking delivery or storing them securely at one of many locations both at home and abroad. Further, once the metals are stored you can decide later on to take delivery.
In fact, we believe that HAA was one of the first in their industry to offer the geographic storage diversification of a Singapore vault which opened in the Fall of 2012. And it has since become the most popular storage vault among their customers.
[As of April 17, 2014] The Hard Assets Alliance has just announced the REMOVAL of MINIMUM INVESTMENT limits on all account types!
Hard Assets Alliance Review – What Are They?
The Hard Assets Alliance (HAA) is an industry association of well-known and trusted economic and investment research firms.  Their core mandate is to help clients better understand prevailing economic trends and how to invest.
After discovering and performing their own due diligence on a system known as SmartMetals™ and concluding that it truly is a breakthrough in how investors should buy, sell and store precious metals, they agreed to participate in a new alliance that has been formed for the specific purpose of spreading the word about this innovation.
Currently, members of HAA include Casey Research, Sovereign Society, Agora Financial, Mauldin
Economics, and International Man – and the list is literally growing every day.
Here at BuyAndStoreGold, we have been following most of these member companies and reading their research and recommendations for more than a decade – and our respect for them is very high.
What Does Hard Assets Alliance Offer?
A proven online trading platform for not just LBMA (London Bullion Market Association) registered precious metals bars (gold, silver, platinum and palladium) but also sovereign coins. HAA's goal is to make buying and selling precious metals as easy as ordering a book from Amazon.com.
HAA will, at your direction, either ship your metals directly to you (insured, of course) or arrange secure, insured storage for you in Switzerland, Australia, London, New York, Salt Lake City, and Singapore.
All of these precious metals storage facilities are OUTSIDE the banking system, yet owned by some of the best, most respected names in secure storage worldwide. Quarterly audits will give you the peace of mind you desire when it comes to storing your wealth.
Customers like us get the best prices when buying or selling gold or other precious metals since up to a dozen approved dealers will be competing for our business. The advance technology ensures that the bidding process is seamless and takes mere seconds.
HAA customers of all sizes will have the benefits normally only enjoyed by large institutions.
All of this adds up to you getting the best prices, lowest commissions and storage costs among the lowest available anywhere.
Monthly purchase program, called MetalStream™, where you can invest monthly (minimum $100) and accumulate funds until enough cash is available in your account to purchase the coin(s) or bar(s) you have specified for the automatic investment.
How Do I Get Money To and From Hard Assets Alliance?
This is a real strong point of Hard Assets Alliance; they want to be easy and convenient to do business with.
As you may know, some companies that offer you the opportunity to buy gold and store it in a number of locations offshore have onerous restrictions on actually transferring money to and from your account.
One well known institution limits you to just one bank account; another requires you to use expensive international wire transfers that require you to train your local bank teller in his or her job AND divulge confidential information right there at the teller window.
With HAA your account can be funded with (usually no-cost) ACH payments, check or wire transfer if you wish. The choice is up to you.
Any cash balance you have with HAA can be withdrawn at any time via electronic transfer or check, or you can take prompt delivery of your precious metal holdings without selling.
>> Click Here To Get Started Now! <<
Gold Is Segregated, Bars Registered In Your Name
Hard Assets Alliance is not going to make your precious metals holdings subject to counter party risk.
When you buy product from HAA, whether it's coins or bars, whether it be gold, silver, platinum or palladium, the exact amount you ordered is bought on your behalf, attributed to your account and placed in the vault at the location you chose when you ordered (unless you requested it to be shipped to you).
If you bought serial-numbered bars, you'll be given the serial numbers of those bars – provided they are LARGE bars and not just 1 oz or 10 oz. The metals you buy and store with HAA are no less yours than if they had been shipped directly to you – which, of course, is an option.
There are no "pool" accounts at Hard Assets Alliance, all metal is fully accounted for in the vaults and audited daily and then audited quarterly by a Big Four international audit firm.
Sovereign Coins Are Available Through Your HAA Account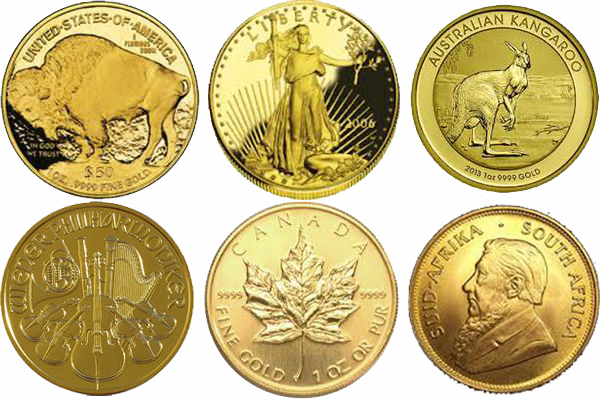 American Buffalo
American Eagle
Australian Kangaroo
Austrian Philharmonic
Canadian Maple Leaf
South African Krugerrand
Maybe others by the time you read this
Trading Hours To Buy and Sell Precious Metals
With HAA, you can actually buy and sell precious metals during market hours. Those hours are now 24 hours/day M-F (expanded from 9:30-4).
What Is The Actual Infrastructure Hard Assets Alliance Uses?
The electronic trading platform used by HAA is contracted through Gold Bullion International, the provider of online trading for Bank of America's Merrill Lynch and other large names. GBI has not only an impressive list of credentials and advisory board members but also a business continuity contingency plan on file.
Is There Any Minimum Investment With HAA?
No. All minimums have been removed with the exception of the $100 minimum on the MetalStream monthly purchase plan. At one time there were minimums and if you see any reference to that on older posts on this site – those minimums have been removed!
You may establish a SmartMetals™ account with any size minimum deposit, and add funds over time if you choose until your cash balance meets the minimum purchase requirements.
Real People, Not Just Computers
If you are uncomfortable buying gold, silver or other metals online, or selling them using a computerized system – or are concerned about not having internet access when you need to place a trade – Hard Assets Alliance also lets you place trades by phone (7am – 4pm Arizona Time Zone, M-F, excluding holidays). They have bonded traders on staff to help you, not a call center in India, and there is no extra fee for using the telephone service.
24 hour online trading is now possible Monday through Friday, excluding holidays.
Available Secure Vault Locations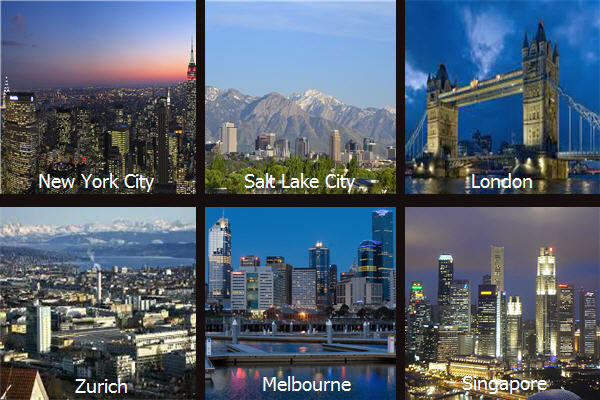 There are currently six different vault locations on four different continents should you decide to have Hard Assets Alliance store your metal for you. Note, this is what is current now and may vary over time – not ALL metals are available in all forms at all locations. HAA has increased the number and location of available precious metals vault storage over their existence and we presume they will continue to expand the offerings.
United States

New York City
Salt Lake City

Europe
Asia/Australia
No Reporting Required With HAA – No FBAR, No Form 8938?
One POTENTIAL advantage to using Hard Assets Alliance to store gold offshore is that you may be able to do so WITHOUT the need to file the FBAR (formerly TDF 90-22.1, now FinCen 114) with the US Treasury each June for the preceding year or to add the new Form 8938 to your 1040.
This is based on our understanding that since HAA is a U.S. company it is therefore not a FOREIGN financial institution and thereby is exempt from reporting no matter WHERE in the world you have HAA store it.
(We are NOT IRS Agents, CPA's, or Tax attorneys, so consult your own tax advisor to be sure. OUR OWN advisor made the distinction that we are NOT required to report our HAA account, but we found FEW local professionals who even had a clue about foreign accounts. It is our HOPE that our dear Government will make things clearer in the near future – but we aren't holding our breath.)
In addition, this following text is from HAA's document "A Smart Metals Investor Kit":
THE FBAR AND FORM 8938

Until fairly recently, gold stored abroad by US citizens was nobody's business but the owner's. That changed in March of 2011, when amendments to FBAR (Treasury Department Form (formerly TD F 90-22.1) FinCen 114, Report of Foreign Bank and Financial Accounts) reporting took effect. Under most circumstances, American holders of offshore bullion must report it on this form and file it annually with the Treasury Dept.

Further, in 2011 a new reporting regime was introduced: IRS Form 8938, Statement of Specified Foreign Financial Assets. Like the FBAR, under most circumstances Americans with foreign-held bullion must report it on Form 8938 and file it along with their annual tax reporting to the IRS. The FBAR covers foreign financial accounts; Form 8938 covers foreign financial assets. The combination of these two forms leaves very little wiggle room to escape the reporting of foreign-held bullion.

You are required to submit an 8938 if you have assets in a "foreign financial institution." However, you do not have to report financial accounts maintained by "a US payer (such as a US domestic financial institution), the foreign branch of a US financial institution, or the US branch of a foreign financial institution." This is an important distinction (emphasis ours).

…

Caution: never take any course of action that is designed simply to evade government regulations. This report is not intended, nor should it be considered, as a legal interpretation of any reporting requirements. Consult a qualified tax accountant or attorney for guidance. When in doubt, it's always safer to report than not.
One can always completely sidestep the reporting issue altogether by simply choosing the New York or Salt Lake City vault; nothing foreign about those!
Summary
We hope you have found through The Hard Assets Alliance review that this different than the other gold storage firms and gold dealers we have evaluated and used ourselves.
With HAA you have more options for secure, fully insured storage and yet can have the metals delivered to you at any time you desire.
Opening and funding your account with HAA should be simple, fast and hassle free. Account types are more versatile than any other company we have worked with. Revocable (Living) Trust accounts are welcome, and now even IRA and UTMA (Uniform Transfer to Minors Act) accounts can be maintained.
Monthly automatic purchases can also be easily and conveniently arranged with the MetalStream program.
Fees you will pay, whether commissions on buy and sell orders or storage of precious metals in secure storage vaults will likely be lower than any other precious metals dealer or offshore gold storage facility.
With Hard Assets Alliance you truly do have the same advantages as large funds and wealthy investors.
How Can I Get Started With Hard Assets Alliance?
Getting started is simple, and revolves around opening a SmartMetals account online (The $35 signup fee is currently being waived).
>> Click Here To Get Started Now! <<
…
Hard Assets Alliance Videos
Introduction To Hard Assets Alliance
How To Buy Gold At Hard Assets Alliance
Hard Assets Alliance ACH Deposit Setup