The Best Home Safes You Can Bury (Coupon Code Too)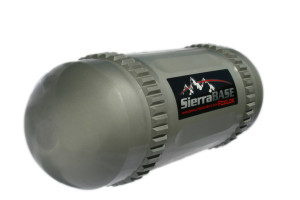 The SierraBase FoxLok hidden safe (use coupon code: Gold) is the best of the safes you can bury to protect valuables yet keep them close at hand. Some of you may recognize the term "midnight gardening" which maybe brings the image to mind of a bearded old guy with a shovel. But as we found out recently, those guys just store their Gold in the garage in boxes!
There are many threats to your valuables stored at home: theft is the one we probably think of the most but fire is one that should come to mind as well, especially with all of the communities destroyed by wildfires in the last few years.
That is the nice thing about good old dirt, it does not take much of it to protect from fire or thieves (who are usually lazy, that's why they steal!). A flood probably takes a bit more earth to protect from assuming we are not talking about an absolute gully wash or mudslide.
The FoxLok hidden safe from SierraBase is your best choice when you decide that burying documents, firearms, Gold or other valuables is something you have decided is appropriate for you.
While not as cheap as PVC, it has the distinct advantage of being opened and resealed again and again and again. Come to think of it, 6″ PVC is expensive and not that easy to work with and 4″ PVC is not really all that cheap anymore either.
Why FoxLok and Not A Bank Safe Deposit Box
Many of us have a safe deposit box for some things, maybe car titles and house deeds, copies of passports and some proof photos of the kids. But as we have written in the past, bank safe deposit boxes are not a good choice for things like firearms and Gold.
Why not? Because bank boxes need a bank that is OPEN to access and is subject to being arbitrarily sealed for a number of reasons that require a bank officer and possibly an IRS agent or other weaponized official to preside over you accessing it.
Notice that even Jason Bourne keeps his cash & firearms in bank safe deposit boxes that are not only located in places OTHER than the United States but he also has the advantage of a movie script that makes sure his need to access is during normal banking hours and never in a crisis affecting more people than just him.
Why We Like The FoxLok Hidden Safe
The FoxLok is a great solution for a home safe you can bury because:
It is an optimum size (about 18″ clear length, 6″ diameter)
It is waterproof
It is resealable, unlike PVC
It is durable, 5/8″ thick walls, and can be buried in any position
It is undetectable, though your contents may be!
It is reasonably priced, though not cheap
It is available in low profile Silver or cool, awesome looking Red
Ideas To Keep Your FoxLok From Being Found By Thieves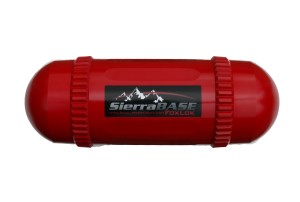 There are a myriad of ways to use a FoxLok underground safe and keep it from being found, yet allow YOU to find it easily when you need it.
These are ideas WE thought of, but if you have a good idea you want to share, comments are open so please leave one!
Bury your FoxLok under something that it takes the loader on your tractor to move (large rock, concrete decor, steel sculpture, junk car/tractor
Bury it under a stepping stone, and if you dig it up and it leaves a noticeable mark in the grass, dig up several others
Bury your FoxLok deep. Then bury a PVC "safe" with a minimal amount of valuables or important looking papers on top of it so the thieves believe they have "found the stash" and quit digging
Bury your FoxLok and then plant "decoy" metal over the top of it and in the vicinity – only if your contents are detected by a metal detector and that is what concerns you. Another reason to bury your FoxLok vertically so that it has a smaller "footprint".
Bury your FoxLok INSIDE the house if safe (radon or otherwise) to have a hole in your basement floor or slab. Cover with a variety of things.
How To Make Sure YOU Can Find Your FoxLok
We have always advocated leaving some way for your heirs to find any "treasure" you leave behind on this earth. Whether it be a private safe deposit key and access code for Das Safe or a FoxLok you have buried in the shrubs or out in the back 40.
Taking GPS coordinates of your stash (with or without a security "offset") is probably a good idea for that FoxLok buried out in the back 40; easy to do with today's smartphones.
If your "spot" is around the house you could even include it on an otherwise nondescript looking map of "utilities" on the property. Just a thought.
Use Our FoxLok Coupon Code
Take our advice and buy 1 (or more) Sierra FoxLok hidden safes to bury valuables in to protect them while keeping them close at hand.
Use the BuyAndStoreGold coupon code "Gold" (without the quotes) to save a few bucks on your purchase.