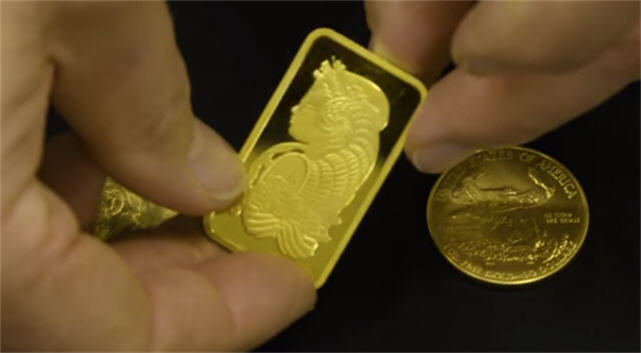 BullionVault Review: Economical Gold & Silver Storage
We and our families & friends have been BullionVault customers for many years so it was easy to write a BullionVault review back before the "golden winter" we have been experiencing since about 2013.
The company is not new to the Gold storage business, even if you have never heard of it.
BullionVault founders started raising money in 2003 and open their doors in 2005, achieving a profit in their first year of business. Considering their very low fees they must have learned how to operate very lean from the beginning.
The company's stated objective is to operate the world's most cost-effective, secure and accessible market in professional grade bullion. Having bought and stored Gold personally at many of the top names we can happily vouch for their success in achieving this lofty objective.
Located in the UK
One of the first things you do need to know about BullionVault is that it is headquartered in Great Britain and, as such, is subject to foreign reporting requirements on your 1040 (Form 8938) and FinCen 114 rules.
We have been personally doing this reporting for many years, for many accounts, and it's really not that big of a deal. 8938 is a piece of cake and the FinCen 114 can be done entirely online. Do it one time and you'll wonder what all the fuss was about. (Just be sure to DO IT!)
Getting Started With BullionVault is Easy
Opening an account with BullionVault is very straightforward. Yet, be advised that if you are a US Citizen they will bow to Uncle Sam.
This is NOT a place to hide money from the US Government.
Funding your new BullionVault account is easy also as they have for years allowed free ACH bank transfers. Thankfully it's not like the old days when we had to pay for an international wire and walk your bank teller through the process!
Once you are funded, all you need to decide is what you want to buy and what country you want to store it in.
Note for UK customers, you can even fund with your debit card.
>>> Get Started Now – Click here
Safety and Security
A hot topic for our original BullionVault review is safety and security.
Again, we understand that if you have not been following this company for many years like we have this is a very legitimate concern.
BullionVault is a member of several high level precious metals councils which are not easy "clubs" to join.
Their bullion is inspected and guaranteed to be 99.5% pure (what you pay for is 100% purity, they adjust for that). Regular independent audits confirm everything they claim in all of the vaults.
In addition to that, the bullion itself is insured in the vaults. It would be unlikely for anything to happen (they won't let Jason Statham anywhere near the vaults – just kidding!) the insurance companies would make the vault whole and the entire process be transparent to us the customer.
You would be excused for thinking this insurance would drive up Gold storage costs, yet because of the extreme security of the vaults and the jurisdictions they are located in, the insurance is very reasonable and minimal.
Withdrawing Physical Bullion
Here is another "update" for the BullionVault review since days of old. Early on you simply could not withdraw bullion from BullionVault, now, there is a set process which is not that difficult yet does have a cost factor.
In our humble opinion, if you feel you might want to withdraw physical bullion for you to store at home, there may be better places to procure that bullion simply from a cost and convenience perspective.
Our Wholehearted Endorsement
Something we cannot emphasize enough here at Buy And Store Gold is that what we tell you is not theory, not something we read on a website or paid someone else to write for us like so many other review sites online.
We eat our own cooking.
As stated at the onset, we and our families are long time – HAPPY – BullionVault customers!
For simple, ease & economical online precious metals accounts you simply cannot go wrong.
Open an account at BullionVault today and they'll even give you some free metal!