Buy And Store Gold Only With Trusted Companies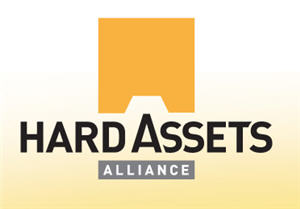 If you read the forums, many will tell you to trust no one with your gold; in fact, they often recommend midnight gardening.
But let's face it, some people have more money to invest in gold, silver and other precious metals than they want to have buried in the back yard.
Still others may not have the youth and good health to be digging around the ranch burying their gold.
And yes, more than a few others realize there are other dangers to storing gold at home; only one of which being that you have no geographic diversification in your gold storage program that way (other precious metals too, we kind of use gold as a generic "place holder" for all investment grade precious metals).
Can I Trust Hard Assets Alliance?
While most of our readers recognize the time in business, founders, size and other factors that make BullionVault and GoldMoney trusted firms to do business with for buying and storing gold and other precious metals, a new firm coming along like Hard Assets Alliance receives a fair (and justified) amount of skepticism.
One should perform his/her own due diligence on ALL companies and financial institutions you trust with your money, ESPECIALLY these days.
You may have come across this new company as Hard Assets Alliance LLC, HardAssetsAlliance.com, HardAssetsAlliance.net (I have even seen affiliates promoting the service with the .net domain extension – why, I have no idea); they are all the same entity.
So let's take a quick look on why WE trust Hard Assets Alliance and give you some reasons that you can consider trusting them too.
First off, Hard Assets Alliance is not necessarily brand new in every way. The infrastructure and trading platform they use has been in use for many years; tried and true (SmartMetals accounts through Gold Bullion International). They are simply taking over and giving it a "brand name" for average investors like you and me to access it. Institutions have been using it for some time.
Next, Hard Assets Alliance (HAA) isn't just one guy and his sons who recognized that there are shortcomings for the average investor to use the other companies available to buy and store gold from. Hence, an opportunity for someone who can provide the safety, selection, diversification, accessibility and features that gold buyers are looking for that do not exist in any one institution currently.
HAA uses the same high security vault companies to store your gold, silver and other precious metals as every other company does. There simply are not THAT many firms in the business of high security vault storage. ViaMat and Brinks are a couple of names you might recognize, others exist also, but it's a pretty short list.
HAA does not rely on just the security record of these precious metals storage vaults, your metal is insured also. Can something go wrong in these tumultuous times? Yes; but then you get back to your other option of midnight gardening mentioned above (which could be a viable option for SOME of your precious metals; each person needs to evaluate that themselves). Enough said.
The founders of the new company is a consortium of widely known and respected names in financial research products. One, Doug Casey of Casey Research, is also an investor in GoldMoney. Other names widely known and trusted include John Mauldin, among others.
Your Gold, Silver or other precious metals are fully allocated and titled in your name. There is no option of pooled accounts or non-allocated metal with HAA. If you choose serial numbered bars over sovereign coins you will even be provided with those specific serial numbers of metal that belong to you.
Physical delivery is an option that is always available to you. Even if you choose to initially store your precious metals purchase, you can instruct them to deliver it to you for a reasonable charge and within days have your metal.
Vault storage is in the geographic, sovereign location of YOUR choosing if you decide NOT to take delivery of your metals. Many options are available but must be specified at the time of purchase.
Hopefully, the information above will help to answer your questions regarding whether you can trust Hard Assets Alliance with your business and precious metals.
We trust them, but that's not good enough. YOU need to trust them before you send them money.