Is Switzerland Safer Than Singapore For Gold Storage?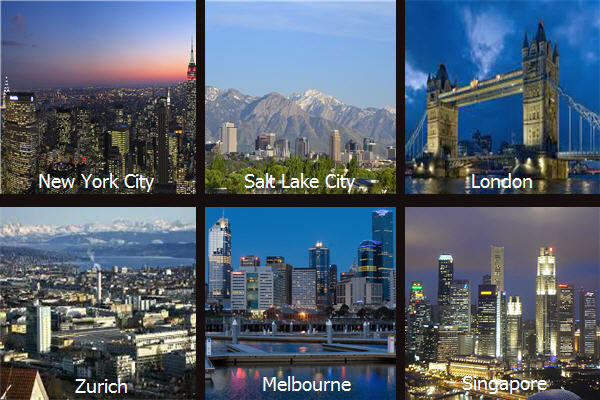 We have written quite a bit about Singapore Gold Storage options and even commented how Gold storage Switzerland style has lost some luster with that country clearly caving in on every front to the U.S. Government.
It was a comment over at NomadCapitalist that prompted us to address the safety of Swiss Gold storage versus other options that we precious metals investors have.
Typically, Gold is stored where it is traded, and since New York City and London are large financial centers, much is stored there for Central Banks and companies servicing corporations, trusts, funds and even individuals. Those who trust the U.S. & U.K. Government as far as they can throw an aircraft carrier have often chosen Switzerland for safety, security, privacy (forget that anymore) and in general the independent attitude of the Swiss combined with a neutral foreign policy (defended by the Swiss Alps in pre-cruise missile times).
Governments Turning To Thievery
Bankrupt governments are increasingly looking for ways to siphon wealth from individuals to that it can be used to buy votes to keep politicians in power for the greater good.
Since the Swiss have voted to not only greatly reduce the Gold backing of their own currency, and turn over any and all data that has not been stolen by corrupt employees to Uncle Sam, many Americans especially are feeling that high Swiss prices for financial services are no longer worth it.
Moving West…To The East
So as Gold & Silver investors realize that they can store Gold and Silver in places like Singapore, where the government is much more "hands-off", Hong Kong, or even the land down under for essentially the same price as Switzerland, London or New York, many are choosing that option.
The question asked, though, was "what if someone invades Singapore to steal all the Gold?" In other words, the Swiss have an army, plus armed citizens, Singapore does not.
Who Could Invade Singapore?
As Singapore becomes an ever more important financial center, I don't think most any country would tolerate an "invasion" of it to steal Gold. Any small country would be squashed by whoever wanted to try out new military hardware.
Any large country (US, China, Russia) would create a full scale international incident and potentially World War III; unless, they colluded among themselves to divvy up the spoils. If that were the case, not even Gold storage in Switzerland would be safe.
In fact, if the United States demanded that all Swiss Gold storage vaults handed over the Gold owned by any US citizen or entity, would they resist? Anymore, it seems that answer would be "no".
If an entity large enough to take down a Singapore vault were to turn it's energy on VIA MAT Switzerland or even the private vault facility of Das Safe in Austria, I'm betting they would not only succeed but potentially have a blockbuster movie on their hands besides.
Summary
In our opinion, and I wish Tom Clancy were still alive to write about this from his knowledge level, Gold storage Switzerland, Singapore, Hong Kong are all pretty much on an equal scale. We use multiple locations just in the off chance that jurisdictional diversification may come in handy.
Otherwise, choose your Gold storage vault location based on price or service differences, or – if a personal visit is allowed by the firm you choose – choose a location that you may actually travel to sometime.
These vendors offer Gold Storage in Switzerland, Singapore and other locations at nearly identical prices between locations (the vendors differ on cost, though):