2 Statements For You, 1 For Your Government Paperwork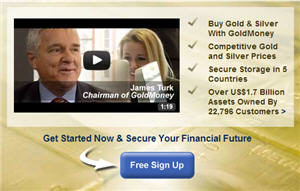 We have complained before about the difficulty of printing statements of our GoldMoney Account that we like to file away (paperless, PDF format) monthly. That is no longer the case as GoldMoney now offers 3 new statement formats, 2 designed to make your life easier and 1 for the government thugs who require you to report your offshore holdings.
OK, the 3rd format is for YOU to report to the government, it's not a statement FOR them, per se; but I sometimes like a flair for the dramatic. It just rubs me the wrong way that in the 'Land of the Free' we have more restrictions than in the land of some tin pot dictator.
What Are GoldMoney's 3 New Statement Formats?
OK, first, let's just say that if you are NOT printing a regular (if not monthly) statement of all of your financial accounts I think you are being unwise. In the land of 'digits' (thanks Dr. Gary North) you might want to be prepared to PROVE what you own. And yes, for those of us who go paperless, a piece of paper once in a while is not being wasteful.
After all, do you not own some Gold & Silver offshore – in part – just in case someday the defecation DOES come in contact with the rotating oscillator?
So keep a statement in PDF format, an occasional one in paper (after big changes, perhaps) and BACKUP your electronic data securely into the cloud.
Two New GoldMoney Statements For You
To make your accounting easier, GoldMoney now offers:
End of Month Balance Summary: Confirms the Month End Balance of metals and currencies using month-end metal prices and foreign-exchange rates.
Monthly Statement: Includes Opening and Closing Balance Summary as well as all transactions within the month
The reports can be generated in printer friendly format or directly as PDF. FINALLY!
One New GoldMoney Statement For Annual Government Reporting
Since you probably have found that, unless you are under the reporting limits, you must report your GoldMoney holdings on Treasury From TDF 90-22.1 and (thanks to 2011 tax law changes) Form 8938 attached to your Form 1040. See details on offshore precious metals reporting here.
And since one of the blanks that needs to be filled in is "highest value of holding during the year" GoldMoney offers:
Highest Value in a Year: Shows the day of the year when your holding recorded its highest value (and that value!)
While US Government reporting rules do allow you to use monthly statements to determine that highest value, that can be a pain in the tail under the previous GoldMoney statement offerings for those who did NOT print a monthly statement!
Summary
So now you (and us, too) are covered!
No more whining about GoldMoney's report deficiencies, these new report formats are awesome, AND, I sent a note to GoldMoney THANKING them for offering these new statement reports.
We have always used and recommended GoldMoney but now more than ever.
Their fees have come down, they offer even more storage options (locations) than ever before and now their statement reporting formats are up to par as well.
If you don't yet have a GoldMoney holding, open one NOW and get it funded and your metal purchased BEFORE Gold and Silver (plus Platinum and Palladium) resume their uptrend in price.