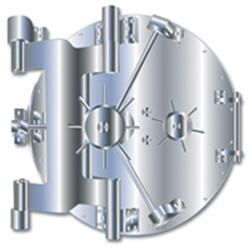 More and more precious metals owners are uncomfortable storing gold and silver at home since it has become so valuable. A good burglary safe is very expensive and still there is the risk of a robber holding a gun to a loved one and demanding you open it.
So lots of forum members are asking what company can they send the gold and silver they currently own to for storage in secure vaults. The answer is "not many".
GoldSilver.com is one company we work with that will allow you to ship them your gold and silver you are currently storing at home for safe keeping in their secure vaults around the world.
The only catch is that it must be gold and silver in forms that they currently sell and handle on a regular basis. This is the case with another company we work with also.
The advantage to GoldSilver.com is that they have a pretty extensive catalog of gold, silver and precious metals products that they work with and therefore accept.
One thing that many precious metals owners want is not only a company that will ship their gold to them but also one that they can personally visit the vault storage where there gold is stored.
GoldSilver.com does allow this!
They do require an appointment be made in advance but that is to be expected. You wouldn't want to store your gold and silver with a vault company that let just anyone drop by and take a look, would you?
With GoldSilver.com, naturally it is most convenient to buy gold from them and then have them store it. But if you have gold that you already own and are storing at home and getting nervous about it, then it makes sense to look for a secure vault storage to ship it to.
GoldSilver.com has storage facilities in Salt Lake City and Miami in the United States, Victoria, Canada and Hong Kong. Different storage rates may apply depending on the facility.
So whether you want to buy gold and silver for storage in a vault or to have it shipped to you; or you have gold you want to ship to someone else to store securely for you, take a look at GoldSilver.com