Dollar Cost Average Monthly Gold Purchases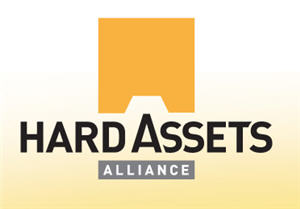 We first broke the news that the Hard Assets Alliance was blowing the doors off the status quo of online Gold accounts with the MetalStream program in our interview with Ed D'Agostino (HAA General Manager) almost 2 months ago.
We followed up with this post earlier this month.
This is good news on so many fronts that I have to list them.
First, it means that HAA is good to their word. Ed said the MetalStream program was coming in a few weeks and sure enough, it's here now.
Second, small investors can buy Gold or other metals with just $250 per month (check it out on the site, it will accept $100/mo); transfer the money automatically via free ACH bank service.
Third, ANY precious metals investor can easily dollar cost average his/her metals purchases.
Fourth, those monthly purchases can be converted into the Gold or other metals products that you specify for no additional charge.
Metals can be stored in any of the secure vaults of your choice or shipped to you promptly and for reasonable cost.
[Edit] – Initially it seems that just 1 oz Gold bars and 100 oz Silver bars, with storage options of Salt Lake City, Utah and Singapore are available.
To learn more about the Hard Assets Alliance MetalStream program:
Check out this post here where we describe the MetalStream program
Head over to Hard Assets Alliance website to learn more/get started right away