Gifting Gold & Silver Made Easy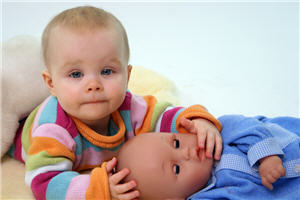 With the Hard Assets Alliance UTMA (Uniform Transfer to Minors Act) accounts you can now gift Gold & Silver to children and grandchildren at a rate of $14,000 per year, each, either in lump sum or via automatic investment plan.
(The $14,000 per year per child is the current allowable exemption before gift tax is owed. 2015 as well)
UTMA accounts allow you to put money away for minors and have it accumulate until they reach adulthood; 18 in some states, 21 in most. Note Vermont and South Carolina are the oddballs who do NOT allow UTMA accounts.
Sure, you can buy Gold coins or Silver coins for their stocking, and in most cases we recommend you do. But many of us wonder how securely those coins will be kept, how long they will be kept and in some cases – whether or not mom or dad may pilfer them (sorry, it's true).
Better Than Savings Bonds?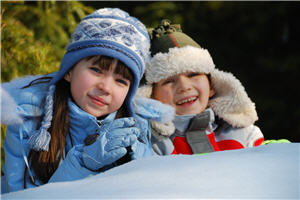 I think most of us reading this can remember either receiving or giving those ubiquitous U.S. Savings Bonds, purchased at a discount. After I reached adulthood I know the government actually came out with some bonds that paid "better" interest after the sky high interest rates in the aftermath of Jimmy Carter, but it was not uncommon to have that $50 bond buy, at maturity, less goods and services than the $17.50 would have bought when the bond was purchased.
The second disappointment of Savings Bonds was tallying up what you had and finding it really didn't even make a dent in the first year of college tuition.
Buy And Store Gold and Silver For True Wealth Building
With the Hard Assets Alliance new UTMA accounts you can easily create an account for a minor child that you control or perhaps a different custodian, fund it, and buy Gold & Silver to be stored either in this country or even offshore!
Gold and Silver are real money, and while their price in terms of your favorite currency may fluctuate wildly, the general trend over 6000 years has been for Gold & Silver to retain their purchasing power. Contrast to that to EVERY FIAT CURRENCY ever invented which all eventually fall to ZERO.
How Hard Assets Alliance UTMA Accounts Work
Saving for your children or grandchildren in precious metals could not be easier with the new Hard Assets Alliance UTMA account. Here are the details (remember, Vermont and South Carolina do not allow UTMA accounts, contact your State Legislators!):
Open a Uniform Transfer To Minors Act (UTMA) account at HAA, it's free (Start here)
Fund the account with up to $14,000 per year (indexed each year), per child, either via lump sum or monthly purchases via HAA's MetalStream automatic investment program ($100 per month minimum).
The minimum lump sum purchase is US$5000 if you choose storage in the U.S. or US$10,000 in stored offshore.
Any of the coins or bars offered by HAA are available to be held in a UTMA account.
Any of the US or International vault locations can be used to store the metals.
The IRS has announced that the exclusion for 2015 will continue to be $14,000 per person
Considerations For UTMA Accounts At HAA
Here are just a couple of things you might want to think about when opening a UTMA account at the Hard Assets Alliance for a child whose future you care about:
While it is currently our opinion that any account at the Hard Assets Alliance does NOT need to be reported as a foreign financial account on Treasury Form TD F 90-22.1 or IRS Form 1040 – 8938, choosing a U.S. storage vault like Salt Lake City would ensure that no reporting would ever be required or become a gray area. SEE YOUR TAX ADVISOR to be certain, though!
You would probably want to cover the minimal storage fees for the minor child as well, so either leave a little cash in the UTMA account or plan on paying separately for the child. PERHAPS paying this fee separately could be done in addition to the $14,000 (current annual limit). Again, see your tax advisor to be certain.
Summary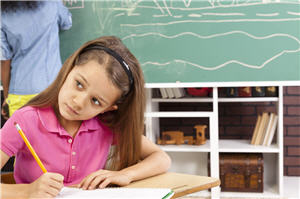 The Hard Assets Alliance UTMA accounts are possibly the safest, most secure way to build wealth for minor children and grandchildren and take advantage of gift tax exemptions besides.
Not only is real money being accumulated that can hopefully keep pace with ever increasing education costs but you don't have to worry about the security of the Gold & Silver being accumulated.
The MetalStream automatic investment program offered by HAA makes funding UTMA accounts much less financially painful by spreading out the payments, lowering the minimums AND benefiting from dollar cost averaging.
Learn more about putting Gold & Silver in UTMA accounts at the Hard Assets Alliance HERE