BBB Review Is Not The Answer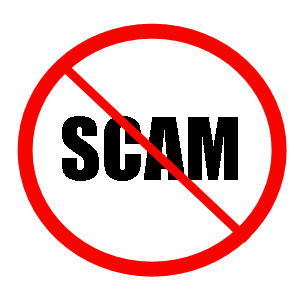 We are not quite sure why we see people asking if Hard Assets Alliance is a scam other than to say, I suppose, that anything advertised online is at least a little suspect until given a reason to think otherwise.
Likewise, we see people wondering about a Hard Assets Alliance BBB review (Better Business Bureau), an organization with reputable roots that I remember my parents talking about when I was young (and THAT was a LONG time ago!).
Well, unfortunately there has been some scuttle butt on the internet about the BBB engaging in some questionable activities that has made people angry, so what level of confidence would a BBB review do for you?
Personal Experience With Real Money
What I hope to give you is the clear confidence that the chances of a Hard Assets Alliance scam are ZERO.
So how do I know that?
There are a few ways that I can confidently tell you that HAA is a reputable business to deal with – because I HAVE dealt with them, using my own money. (And money from family members, who do still speak to me!)
>>Check out The Hard Assets Alliance yourself here<<
3 Reasons I Trust Hard Assets Alliance
There was never any doubt in my mind that Hard Assets Alliance (HAA) was reputable and here are 3 reasons that I give you now as to why I trust them:
When HAA was founded, many of the founding firms were ones I had heard of and followed for many years or, ACTUALLY DONE BUSINESS WITH – successfully, I might add. No problems whatsoever.
From the very beginning I have had an account with HAA (more than 1 account now), deposited money, bought Gold, and had funds returned to me by check. The check was in my mailbox as promptly as they promised and it cleared.
I have spoken to HAA representatives many times – asking questions to report the answers to here, tested their answers with actions in my account and found everything to work out as promised. Additionally, when the service was started I called the General Manager, Ed D'Agostino, with specific questions about setting up trust accounts and found him extremely courteous, professional, knowledgeable and helpful. Again, all promises fulfilled.
You may take greater comfort in the reputability of Hard Assets Alliance by checking out the over 1/2 hour interview I just conducted with Ed D'Agostino last week. You can find the full details of that interview, in video form, audio form, and a transcript here.
Who Do You Trust?
The internet is a wonderful resource, but you do need to be careful.
We have been here awhile already, and we are continually testing the Gold buying and storing facilities with our own money; not always large amounts, but with the minimums often in place it ALWAYS is REAL money to us. What we find we write about; mostly good, not too much bad, some we would just like to see improved or different.
One reason we are currently conducting interviews with precious metals professionals who we trust is so that you can become comfortable with them too; and when someone asks you about a Hard Assets Alliance scam you can tell them "no way, I use them myself".
Hopefully hearing us and the person we interview will help you build trust in both of us, and allow us to help you with your Gold & Silver buying and storage needs.
Again, our money is on the line too, so if one of these firms treats us poorly – or God forbid worse – we'll let you know ASAP.
So far, when it comes to Hard Assets Alliance, we could not be happier. And we have every expectation that will continue.