Singapore Gold Storage Is Investors Choice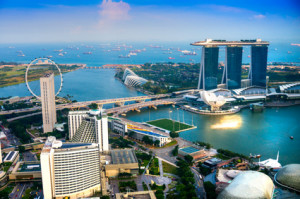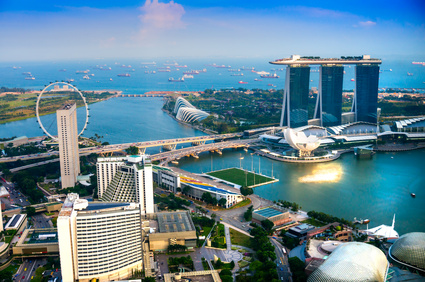 Individuals can now store Gold in Singapore as easily, securely and as inexpensively as Zurich, Switzerland thanks to a number of offerings by firms using the new facilities which opened for business in Singapore after the 7% tax on investment grade precious metals was lifted in 2012.
So why would you want to know how to store Gold in Singapore?
Why Singapore For Gold Storage?
Quite simply, power and influence have been moving westward for millenia. Now that the United States has had its turn at world power and adequately angered most of the rest of the world, it's moving again – westward – back to Asia.
Singapore is seen as a stable, business friendly government where it's not only safe to do business but safe to walk the streets – unlike most large cities in America.
Further, since so much business is moving to that area of the world it makes sense for people living in that area to store Gold in Singapore near where they live & work.
Distrust of Bankrupt, Corrupt Governments
For those of us who may never venture to that area of the globe, Singapore is a reassuring place for Gold storage since there is the perception that bankrupt governments in America and Europe may start grabbing what's near at hand, either illegally or simply by making it legal first.
Diversification
Others may choose Singapore for Gold Storage simply for diversification, having already vaulted some Gold and or Silver in Europe – possibly Switzerland – and the U.S. or Canada.
Different Options For Singapore Gold Storage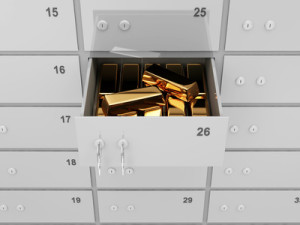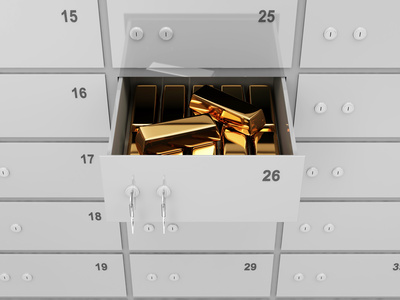 Once you have decided to store Gold in Singapore, you can take a look at your options for doing so. If you are willing and able to travel to Singapore personally, you have more options, obviously, than if you don't. And while it's probably worth the trip it is going to be fairly expensive and time consuming if you are located in Europe or North or South America.
Certis CISCO Safe Deposit Services have been favorably mentioned by many who seem to be "in the know". They offer regular safe deposit boxes of varying sizes just like a bank, and it's fairly affordable – EXCEPT that they are NOT a bank which means our standard advice to NOT store Gold in a safe deposit box does NOT apply here. An additional advantage to this method is that you can store other things in the box besides precious metals. (Note: We PERSONALLY have NOT used this service, but several advisors we respect have said they are reputable.)
Hard Assets Alliance was quick to offer Singapore Gold Storage as one of their vault options and it quickly became one of their customers first choices for storing Gold and even Silver. With Hard Assets Alliance you choose exactly what form of Gold or Silver you want to buy (coins, bars, kg bars, etc) and you have allocated ownership of that metal. HAA uses Malca Amit's Singapore Vault.
BullionVault is the largest online Gold dealer and in most aspects the cheapest way to buy Gold in Singapore. With BullionVault you can buy Gold or Silver for storage in Singapore in any quantity starting with 1 gram. While you do not determine what actual form of Gold they hold in your name, it still is considered allocated Gold storage, legally YOUR property.
GoldMoney might be the best known of the online Gold dealers and perhaps been around the longest, founded in 2001. Their program is very similar to BullionVault and their fees have been coming down so that they are more in line with BullionVaults. One difference is that unlike BullionVault they do not aggregate different vault locations when calculating storage costs resulting in (typically) higher storage costs when using multiple locations.
Summary
Investors are choosing Singapore Gold storage in droves; this was reinforced just last week in our interview with Ed D'Agostino, General Manager of Hard Assets Alliance. Whether you expect to be living or working in the Asia-Pacific region or just want the jurisdictional or geographic diversification offered by Singapore vaults you now have several convenient, inexpensive options at your disposal as well as a "boots on the ground" possibility.
There is no sense thinking about it, not taking action, then regretting it.
Choose an option above, get it done, and cross it off your list!