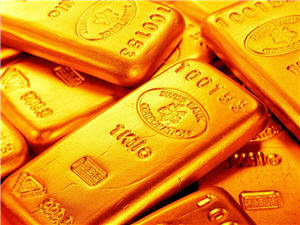 When I want to buy and store gold I often choose BullionVault. Currently the Gold price is under pressure today, along with silver too, and yes it may go lower still.
But in these volatile times with Greece about to default (note: 4 years later and the saga continues…), the Swiss destroying their currency, it is not a time to take chances.
Harry Schultz recommends buying gold and taking delivery.
Mr. Schultz is the "godfather" of investment newsletter writers and advanced in age; I doubt he is holding much bullion in his own home at this point in his life. More likely he, since he can afford it, is contracting with some private Swiss storage firm to do it for him and that's what he means by "take delivery".
Storing Gold At Home
Think about it. Do you really want to be storing gold and silver at home and then worrying about burglary or worse yet, robbery?
Certainly you can store some Gold at home, Silver too. We are not suggesting that you have no precious metals close at hand should things really get bad.
Yet, the one thing you want to make sure and do is PLAN how much value of metal you are comfortable with at home. This number will be different for everyone.
One person might get nervous with five one-ounce Gold coins at home. Another might be comfortable with $250,000 in bullion stored in the basement, buried in the garden or out in the back 40 under a rock.
Remember that your #1 risk when storing Gold at home is a dishonest friend or relative; so keep your mouth shut and only tell those who you utterly trust with your life – because it could come down to that if the wrong people get wind of your holdings at home. A strong safe is not going to matter when a robber holds a gun or knife to the head of someone you love.
So…
The Alternative To Home Gold Storage
For many of the world's citizens, storing your gold in Switzerland makes a lot of sense. For a very long time Switzerland was the only "good" choice; folks like us probably don't always feel real confident about New York or London, right?
So when I buy gold at BullionVault for delivery into a Swiss vault, I accomplish several goals all at once.
The commission to buy gold is very low, storage is reasonable, and the gold is stored in a different jurisdiction from where I live. With BullionVault I am even able to specify what price I pay for the gold. I decided on a price in ounces, because that is what I am used to, then used the BullionVault converter to change into price per kilogram.
I entered the order, received email confirmation of the order, and later received confirmation of the trade executed at my price. A contract followed via email shortly thereafter with official confirmation of the gold buy.
This is a no muss, no fuss way to buy and store gold.