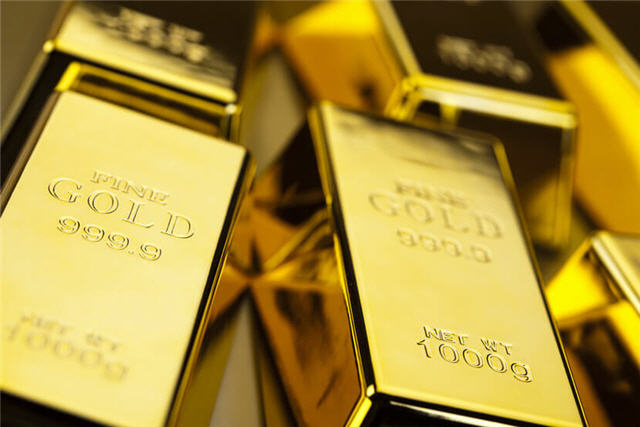 3 Reasons Now Could Be The Time To Buy Gold
Those who sell gold always think now is the time to buy Gold; but is it?
It's been a long time since gold tagged the $2000 per ounce price tag, and a painful bear market it was!
Is anything different this time?
As Gold crosses the $1800 mark and Silver the $19 level, do you need to buy Gold now to avoid missing out?
We think so…
And here are 3 reasons why:
First, unlike previous Gold price run-ups, this one has taken its time; taken its SWEET TIME! Maybe FANG (or FAANG) stocks can rocket higher and never fall back (yet beware 1999/2000…) – Gold & Silver have never seemed to have that blessing.
The trip Gold has made over the last year+ is measured and dotted with consolidations that are HEALTHY!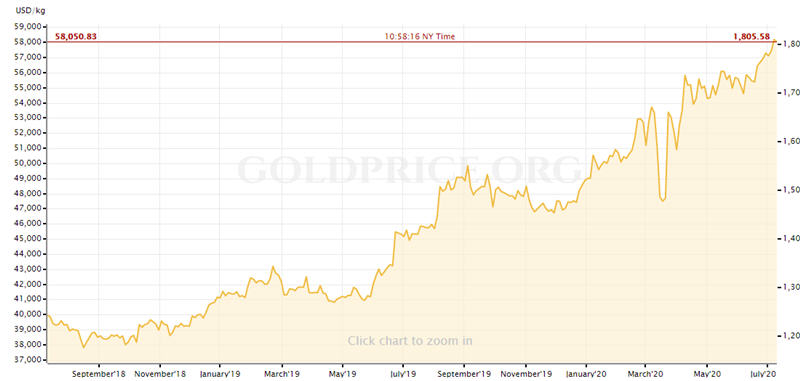 Notice a steady march higher, with occasional (sometimes large) setbacks.
Nothing parabolic here – we think that is coming, not too soon, yet on the horizon.
Which leads to reason #2…
Even normally-stodgy German bankers (CommerzBank), of all people, are jumping on the bandwagon: "We do not expect any prolonged correction, as the general situation is clearly favorable for gold and silver."
While too much mainstream support for making now the time to buy Gold is concerning, Gold does need institutional buying to march higher and stay there.
If too many "whales" take the short side of Gold in the futures market it can suppress the price of Gold even when physical product can be hard to obtain at those prices.
Thus, we like to see a certain amount of institutional buying and lip flapping to fan the flames of a buy Gold theme.
Silver Is Going Higher
The third reason we believe this increase in Gold price to new recent highs could be the start of a much higher move is that Silver is waking up as well.
Silver is now trading at the $19 per ounce mark. It's been a while.
During these many years of bear market in precious metals, there is never a shortage of pundits yacking about a "silver shortage". To no avail.
We bought Silver at $15 per ounce for how long?
Perhaps we'll never see that price again.
Conclusion
To be clear: We are NOT advocating that now is the time to buy Gold simply on a FOMO (fear of missing out) basis.
Many of us have significant positions in physical Gold and even mining stocks we have held for a painfully long period of time.
Yet we are being rewarded currently.
We didn't even mention the massive Federal Reserve action related to COVID-19 because frankly, no one seems to care anymore about "money printing".
It is clear, however, that more and more investors have gotten the message about a solid allocation of their capital to HARD ASSETS.
It's also no accident that our favorite place to Buy and Store Gold happens to be named the Hard Assets Alliance. We have been customers since they opened their doors many years ago and continue to suggest them.
Click here to learn more about buying Gold via the Hard Assets Alliance