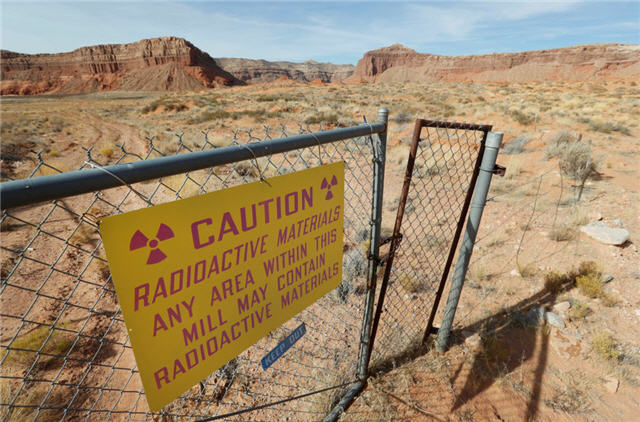 Uranium Investing Update
The Independent Speculator is my go-to source for uranium mining stocks advice. Lobo Tiggre has been doing boots on the ground research for a long time now and really knows his stuff.
And, he'll actually TEACH YOU what he knows, basically for free (click here to learn more by subscribing to his free e-letter)
Uranium stocks are up sharply over the last month or so, even though uranium prices have lost ground—many were up by double digits in a single day earlier this month.
So what does that mean for uranium mining stocks going forward?
How should you invest? (or speculate)
Or should you?
From Lobo Tiggre in his free speculator's digest:
The proximal cause for this seems to be that a Senate committee has approved a bill to promote US nuclear power, including establishment of the uranium stockpile proposed by the Trump administration.

If this is enacted, it would obviously benefit US uranium plays, so it's no surprise to see share prices rise for the most direct beneficiaries. But uranium is a fungible, global market. The US taking more supply off the market will affect buyers and producers in other countries. Uranium stocks around the world seemed to be feeling the joy yesterday.
We personally have ridden uranium up…and back down, over the last 15 years or so.
Sure, we took some profits along the way, and some losses.
In the last couple years, though, we've relied on the advice of the Independent Speculator to determine what to do with the stocks bought on the recommendation of Casey' newsletters, Peter Grandich (remember him?), etc.
And because of Lobo's advice, keep some winners for more gains and free'd up cash by selling losers.
Uranium mining stocks are tricky; partly because so many people have no idea how beneficial (and clean) nuclear energy can be.
More from Lobo:
It's not my job to make uranium bugs feel happy. It's my job to offer the best guidance I can. If you really have a problem with that, please do use the unsubscribe link at the bottom of this email.

That said…

This is just a bill—and it needs to get through a House dominated by representatives inclined to shoot down anything proposed by Donald Trump.

And it needs to pass—competing against many other high-priority measures including the fiscal package discussed above—before Congress adjourns.
Never count on Congress to do the right thing, however.
Even Trump does not have a perfect record with Conservatives, gun owners, Wall Street, etc.
It's said that Biden is pro-green, yet what does that even mean? Is he for anything unless his son can profit? (Asking for a friend…)
And how long will Biden even be in office before "something" advances that woman of color (the ONLY reason she was picked as VP) to the oval office?
This whole situation reminds me of the hype surrounding the ill-fated Section 232 petition that so many people used to promote uranium mining stocks ad nauseum.
That hype drove uranium stocks to unsustainable levels, and they all crashed hard when Trump didn't do what miners and their investors expected (wanted) him to do.
Something similar happened when optimism grew strong regarding Trump's Nuclear Fuel Working Group – which accomplished little, it seems.
If you follow Lobo Tiggre, you'll know that:
Personally, he wouldn't buy any uranium mining stocks on this basis.
He (and I) would especially and specifically not be buying the ones that just went vertical a few weeks ago.
The ultimate way to know how to invest in uranium stocks is to subscribe to The Independent Speculator. No, it isn't cheap, but you get what you pay for!
Since many folks would prefer to get to know Lobo first, why fork out just a few bucks and get his "My Take" on hundreds (more than 360 at last count) of uranium mining stocks, gold/silver miners & producers and compare to what's in your portfolio?
Click here to "start slow" with My Take from Louis James LLC