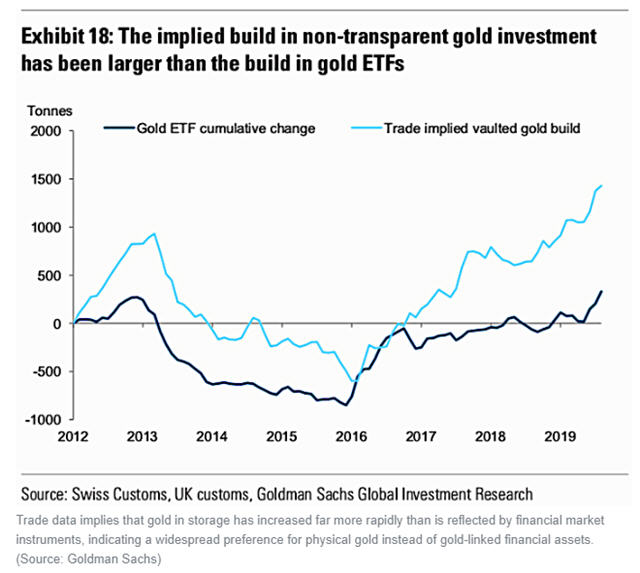 I Hate The Phrase Hoarding Gold
Leave it to the media (YAHOO!) to misrepresent a story about the world's super rich responsibly hedging against uncertainty by using a term like hoarding gold.
Hoarding is what packrats do in old houses, and only hurts themselves and their descendants who have to clean it out someday.
Using the term "hoarding" often implies people over-buying a commodity that is in shortage and making it unavailable to others. "Hoarding" bottled water in times of natural disaster, for instance.
In reality, almost anyone in the world with some form of money can buy all the gold they want at very reasonable – too reasonable – of a price.
Anyone Can Do What The Super Rich Do
So what does this mean?
What it means is that almost ANYONE can mimic the actions of the super-rich, with regard to BUYING AND STORING GOLD.
When Kyle Bass talked about his fund's investments regarding Japan a few years ago a member of the audience asked what the normal person could do to mimic his trade. After a moment's pause, Kyle replied "probably nothing".
That's not the case with gold (or silver).
Even here in the "land of the free" we are free to own gold again (NOT the case when I was young). In fact, in all but the smallest towns in America there is likely a store (or a "guy") you can go to who will sell you gold. Or go online!
Buy Physical Gold, Not Gold ETF
What you can see in the graph above is that the rich are NOT buying just ETF's, which have well explained issues. ETF's are excellent trading vehicles, I suppose, but NOT a hedge against the risks of the world we live in.
Only PHYSICAL GOLD is a hedge for uncertainty.
Analysts at Goldman Sachs outlined:
why the strategic case for owning (hoarding) gold remains strong. The firm cites political uncertainty and recession fears that are unlikely to abate as primary catalysts, among other worries among the global elite like wealth taxes and increasing talk about MMT and central bank effectiveness.
And while the firm expects the price of gold to reach $1600 in 2020, that may not get you too excited if you've been a gold owner for a long time; especially if you got in at higher prices!
What If I Have No Place To Store Gold?
Storing gold can be problematic for some.
"I live in an apartment"
"I live in Texas with no basement and I've been warned not to drill into my foundation for a safe"
And even we have warned that Bank Safe Deposit Boxes are NOT a safe place to store gold.
So what do you?
This is just one reason we like the Hard Assets Alliance as a resource to buy and store gold…
You can buy your gold at the Hard Assets Alliance and leave it stored in one of their insured facilities around the world. Should you change your mind you or improve your storage circumstances where you live you can direct them to ship you your gold.
And before you ask, NO they are NOT expensive. Their pricing on bullion is among the best of the online gold websites. Storage also is quite competitively priced.
Is "hoarding gold" for you? That's for you to decide. We like gold for a hedge against political and economic uncertainty.
We prefer to store OUTSIDE the USA and prefer NOT to have to file FINCEN 114's because of it.
Buying and Storing Gold at The Hard Assets Alliance allows for that!