Buy Gold & Silver Now, It Won't Last Forever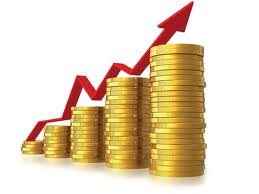 As Rick Rule is always saying "the cure for low prices is…low prices".
While the markets are bowing, genuflecting and kissing up to Bernanke and every stupid utterance that comes from his mouth, you are getting an enormous opportunity to buy Gold and Silver that haven't been seen for several years.
And if we're right, you  may never see these prices again.
Please tell me you aren't one of those people who are happy to buy Gold when it's $1800 per ounce and going up but don't want to touch the stuff when it's under $1300 per ounce and going down.
We do NOT GIVE INVESTMENT ADVICE, perform your own due diligence.
But if we did give advice, and to people we can speak to – off the record – personally, this is what we are saying.
Should I Buy Gold Now? (Same Goes For Silver)
There are different circumstances for everyone but, presuming you have savings and/or investment dollars available:
If you are fully invested in Gold and Silver please don't sell out at these low, seasonally low as it's Summer, prices
If you own Gold and Silver at lower prices, buy more if you feel under allocated. Yes, it COULD go lower, possibly only on a very brief plunge with near instantaneous spike higher
If you own Gold and Silver at much higher prices, nothing has changed since you bought at those prices regarding the REASONS to own Gold and Silver so buy more and get more for your money
If you own no Gold and Silver and have been waiting for the best opportunity, this may very well be your LAST CHANCE at these prices
Some Reasons Low Gold & Silver Prices Won't Last
We have been seeing physical Gold in "backwardation" as opposed to "contango". This is not normal and likely won't last long.
India is curbing Gold imports, but now Silver imports are surging, the "need" will be filled somehow.
Many mines are becoming unprofitable at these prices and will be shuttered. That will lower supply which ultimately – in normal markets – will lead to higher prices.
Bernanke is on his way out, so the Ben-worship will come to an end and reality will set in.
Seasonally, Summer can be a killer to precious metals and mining shares. Summer doesn't last forever, just ask your kids.
Tell me, do you start sweating every time Gold & Silver start moving up in price, afraid that you missed a "golden" opportunity? Like when Silver went from $18.95 on Friday night to $20 at the start of the following week? That's a 5.5% jump in just a few hours of trading.
Today Gold & Silver backed off their chart "resistance" levels of $1300 and $20 respectively on some useless Bernanke testimony. Yes, it might drift a bit lower.
Come fall, though, I think we'll be seeing higher prices. And if we do, it could be DRAMATICALLY higher prices. On the other hand, this consolidation could take some more time and their could be more weakness.
After all, somebody's got to find some cheap Gold to give back to the Germans and J.P. Morgan sure as heck doesn't want to cover its Silver shorts at OVER $20 per ounce, do they?
The Best Way To Buy Gold (and Silver)
We recently wrote on the best way to buy Gold and rather than reiterate it all here you can check out that article if you want. Otherwise cut to the chase and understand that we don't want the risk of storing the metal at home and don't mind having it overseas just in case that turns out to be a benefit.
Get the most for your money at BullionVault
Or, if you want to buy Gold or Silver coins & bars with the easy option of having them delivered at a later date, then check out the advantages of Hard Assets Alliance.