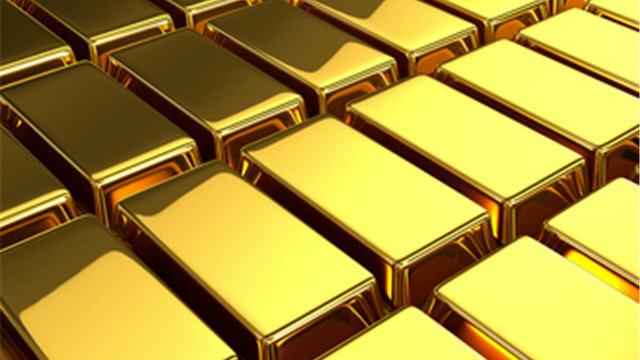 Have You Been Sitting On The Golden Sidelines?
#MAGA is obviously President Donald J. Trump's hashtag for his 2016 Presidential bid, yet it seems fitting for us in the precious metals industry to hijack the tag, tongue-in-cheek at least, for Must Acquire Gold Again.
To say that the price of Gold has been a disappointment while the US Debt tops the $20 TRILLION mark, not including all of the off books numbers and unfunded liabilities is an understatement.
And Silver? Fuh-get-about-it… The Gold Silver Ratio (GSR) is now over 75, about 5 times the historical rate.
With a myriad of reasons, and even a nod to international excitement over Bitcoin, all we can do is accept the facts and look to the future.
The question is, here we are on the cusp of another 'Summer Doldrums' and we need to decide if we are going to buy the expected dip or simply stand pat.
Mining Legend Starts Gold Project in Mexico
One encouraging development is Frank Giustra, well connected mining maverick, buying Los Filos mine from Goldcorp and looking to make a major Gold producer out of it within the next 3 or 4 years.
Giustra's past achievements can be respected, Endeavour Mining, Italian olive oil production and even Lions Gate Entertainment; though the latter is a hint at what I don't like about him…
Giustra is an FOB (friend of Bill…Clinton) and George Soros – ultra left wing financier of movements to abolish all we love about America.
Nonetheless, to see him invest not only financial resources but his TIME – which at age 59 has got to start to appear limited to him – is encouraging for those of us hoping to see a surge in the price of our favorite yellow metal.
According to Bloomberg, Giustra has even acquired stakes in NewCastle Gold and Sandspring Resources along with Lithium X Energy.
The Real Reason We Own Gold
Guistra does have his head on right with a few things it seems. One quote in particular I think all of us Gold owners can agree with is this:
This is why I'm such a gold believer: It's the only real currency that everybody accepts that you can't dilute and you can't print.
He has made fun of Goldman Sachs chief commodities strategist plus Janet Yellen and her fellow hacks at the Federal Reserve. Got to find something to like in a person like that!
Make YOUR Decision To Buy Gold Or Not
To #MAGA or not to #MAGA, that is the question.
Each of us has to make our own decision about whether to 'must acquire gold again' or put our financial resources to use elsewhere. The stock market is expensive by most every standard though that does NOT mean it necessarily must fall anytime soon (though it might).
One thing I know for sure is that folks who are getting older, moving South and downsizing their home are thinking twice about storing Gold in their home as homes down there typically have no basement nor any other good place to install a quality SAFE.
The best way to store Gold or other precious metals we have found is a low cost, trustworthy service such as the Hard Assets Alliance (CLICK HERE to learn more)