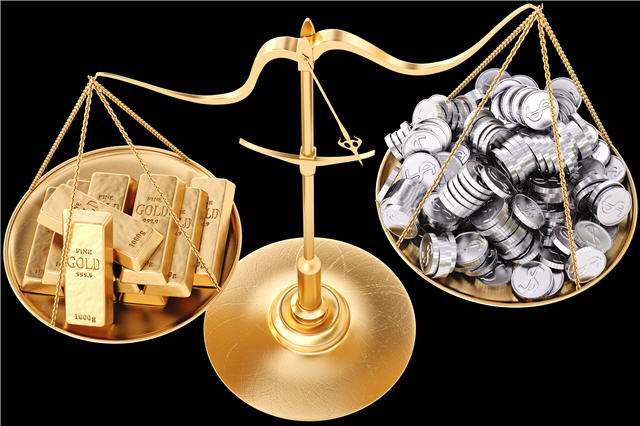 Are Gold & Silver A Buy Or A Sell?
Reading Lobo Tiggre this week it seems many followers are asking should I buy or sell Gold?
After all, it's runup quite a lot after many disappointing YEARS of lackluster action, storage fees and losses if you sold.
Personally, I just took a "Casey Free Ride" today on a stock that was left in a portfolio from years back.
Teranga Gold was an old Peter Grandich recommendation that languished for years and now saw life.
Lobo Tiggre My Take on Teranga
As a subscriber to the Independent Speculator I'm allowed to send Lobo requests to perform a "my take" analysis on a stock he hasn't commented on yet; and he then covered it.
It would be unfair to reveal what he said about Teranaga Gold in the My Take subscription but I will say that Lobo is a proponent of what he calls "upside maximizer", kind of a hybrid improvement to the "Casey Free Ride".
So, bottom line, I have all my money back plus a nice profit on Teranga yet still own 1/2 my original position. I've found that to be rare with Peter Grandich recommended stocks.
So Should I Buy Or Sell Gold?
Here's the deal: no one knows if Gold is going up or down, or both, and to what degree.
Personally we feel the time for Gold & Silver to shine is upon us; yet make no mistake, it's NOT likely to be a direct flight!
Consequently we are buying select precious metals stocks on days the market PULLS BACK and gives us better entry points.
As Lobo Tiggre stated in an email recently:
If gold does nothing but go up and up and up for the rest of the year, neither I nor those who follow my guidance will be the ones to make the most money.
The important thing is that we also won't LOSE the most money if what we expect to happen doesn't happen, or takes longer than we think.
Many a portfolio was DECIMATED (that means reduced to 10%) during the last disappointing Gold & Silver bull market.
I personally have a lot more gray hairs now than then and haven't been hanging out on a yacht.
Buffett's Rule #1
To quote again from the Independent Speculator:
Though I am an unabashed speculator, I'm not a gambler. I do my best to adhere to Warren Buffett's #1 rule for investors: "Don't lose money."
We follow Lobo and The Independent Speculator because he has learned a method that has made more money than lost over time.
His mission (and mine) is to help others do the same!
Anyone can be a cheerleader in a bull market and pat themselves on the back.
The question is, what happens to them when the music stops? Maybe they continue raking in consulting and subscription fees to suckers who dream of vast profits that are never to be.
We feel the trend in precious metals is UP.
We further feel that with all the "stimulus" that there will practically be no end to that this trend WILL have longevity.
Yet life has no guarantees (other than death & taxes)…
What I Did This Week
I asked myself the same question this week, should I buy or sell Gold.
What I ended up doing was taking a speculative bullish position on Gold mining stocks (NUGT, leveraged) and Silver mining stocks (SILJ) after seeing Monday's market activity.
What I also did, however, was set limit orders and let the market come back to me.
Can that backfire? Yes; though this week it did not and we got in at lower prices!
What YOU Should Do
In my humble opinion, you need to decide if you will do all your own research or rely on someone else's (paid) research. Free is as free does and I don't recommend it.
We like & trust Lobo Tiggre, known him for a long time.
You can put just a toe in the water with a subscription to "My Take" and see how that goes.
If you find you like his work, have a better portfolio because of it, then subscribe to the flagship "Independent Speculator".
Or, learn how to kick rocks and do your own research.
Either way, we suggest you don't just use monkey's and a dart board. You'll outperform most, but that may just mean you lose less.
Our goal is to MAKE money!