Gold vs Silver, Bars vs Coins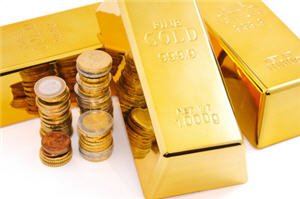 Once you decide to allocate some investable funds into precious metals, which do you buy, Gold or Silver, and in what form, Coins or Bars?
These are questions many are asking so we thought we might provide some answers based on the people in the business we have been talking to.
Now, don't get the impression that the masses know what you should be doing with YOUR money, it's just some information that you can add to the mix of other due diligence you perform when making investment decisions.
Trend #1: More Silver Than Gold
The first trend we are experiencing is the trend toward more buying of Silver versus Gold. While we have no hard facts as to why that is, we are going to offer the following suggestions:
Silver is cheaper than Gold, easily available to more people. Note that a gram of Gold is a little over twice the price of an ounce of Silver, but in the United States, buying Gold by the gram has not – yet – caught on.
Silver is a little more of a speculation than Gold which is often seen as insurance. If a person expects Gold to double, they probably expect Silver to triple.
Silver has been in retail shortage several times since the financial crisis set in, so when it's available people tend to stock up when the premiums are normal; kind of like ammo, perhaps.
Silver can be minted in a variety of forms for sheer appearance sake that entices people to buy it because it's cool looking – like ammo made of solid Silver.
Naturally, this is on a retail basis. Institutions, if in the market at all, are likely still buying either Gold only or a much higher allocation to Gold than Silver. Part of this is because Silver is still seen as an industrial metal more than Gold, even though lots of electronics – including iPhones – use a certain amount of Gold in the manufacturing process and much less Silver is used in Photography since the digital imaging revolution.
>>Related: Hard Assets Alliance Complete Review<<
Trend #2: More Increase In Bars Purchased Than Coins
We have been writing recently that, at times, it makes sense to buy Gold & Silver bars instead of coins so that you pay less in fabrication costs built into the cost of the product.
Whether or not that's the reason or because people – again – like the idea of buying something they don't have yet and some of these bars are "pretty", there is a trend towards buying more bars than previously.
Note that this is a trend in INCREASE; we are still being told that more coins are being purchased than bars but that, especially in the case of Gold, there are more buyers opting for bars than before.
Another possible reason this is the case is the offering of many of these bars in tamper-resistant cases with an assay card that pretty much eliminates the possibility you will be required to pay an assay fee when you go to sell the bar someday.
Concern about "trimming" and assay costs is one reason some precious metals buyers have been hesitant to buy bars in the past. With that issue gone, buyers are looking for the cheapest way to add ounces to their holdings.
Summary
The important thing in our mind is that you get your portfolio positioned while these precious metals are still "on sale" at reasonable prices and available for deliver, if that's your preference, or to be put into allocated storage in your name.
For both delivery and storage, we like Hard Assets Alliance; a solid, reputable firm that is a pleasure to work with.
..
Other Articles That May Interest You