Best Gold Coin For Americans Is Gold Buffalo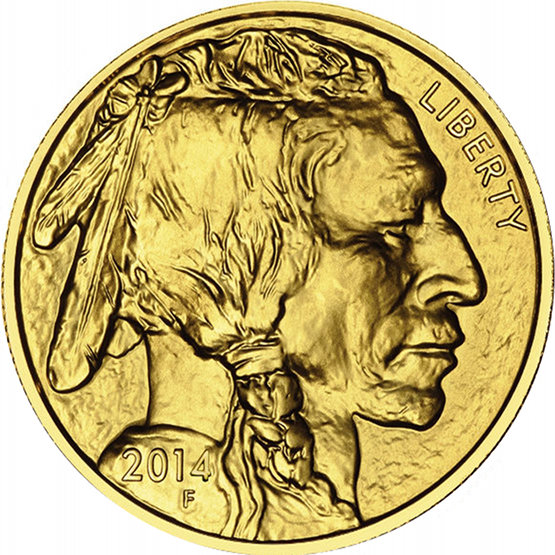 We have discussed before why we like the U.S. Gold Buffalo, for Americans especially, so today when we needed to buy a one ounce Gold coin for a client we searched for where to buy the cheapest Gold Buffalo online. After checking many sources, we were less than shocked to find that JM Bullion was the lowest all-in price for the coin.
If we were buying these Gold Buffalos in quantity we might come up with a different best deal, maybe Texas Precious Metals or if we wanted a trusted firm to store the coin for us we would probably opt for the Hard Assets Alliance.
But for small quantities, you can seldom beat JM Bullion, where (nearly) all shipments ship for free, even a single coin like this. Yes, we checked Apmex, GoldMart, Gainesville Coin and others. JM Bullion still won out (see our full review here).
Buy What You Can, When You Can
Some people never get around to buying Gold or Silver because they "don't have enough saved up". That's the beauty of an online Gold company that serves small clients as readily as large ones. If you go to buy a few Silver coins or just one or two Gold coins then shipping and insurance can really drive your acquisition costs up.
And the higher the costs, the less you can buy.
Think about it. If shipping & insurance at some "other" online Gold vendor is $25, that could buy you a one ounce Silver coin at current prices!
Which would you rather have: free shipping/insurance and a Silver coin or just shipping/insurance? Yeah, thought so.
Buy For Less, Buy More Gold & Silver
Bottom line, buy for less and you can buy more Gold & Silver for the same money. It's all about accumulating OUNCES. While you can. At these attractive prices.
If you can buy a full ounce, buy the Buffalo over the Eagle (not advice, just what we do). If you need to buy fractional Gold ounces, we buy Maples or Kangaroos (lower price than Eagles and .9999 fine Gold). Again, it's about ounces and while Eagles are recognizable in the U.S., the Asians are buying the most Gold these days and they insist on .9999; so much so that they are melting down LBMA good deliver bars or .999 or less and recasting in a better standard size and at .9999 fineness.
So if you are looking for where to buy the cheapest Gold Buffalo coin, or pretty much any Gold or Silver coin – especially in low quantity, look to JM Bullion – find the Gold Buffalo here.