Gairsoppa Shipwreck Silver Bars – 10 Ounce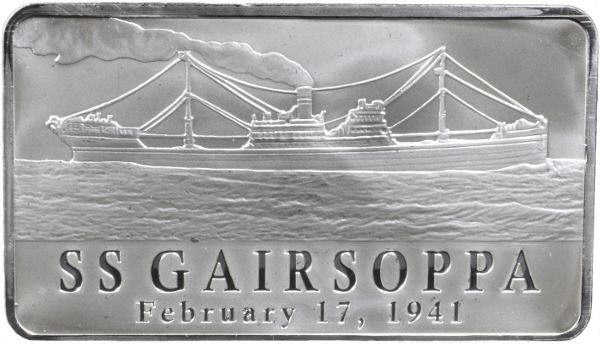 Sunshine Mint has taken Gairsoppa Silver Bars recovered by Odyssey Marine Exploration and cast them into beautiful 10 ounce bars depicting the ship and date of sinking by German U-Boat on one side and certified seal of authenticity and serial number on the other side.
Available now – while they last – from JM Bullion. Get yours now!
Silver Bars Made Of Sunken Treasure!
I think everyone has a little desire to own a piece of once sunken treasure, and these Gairsoppa Silver Bars are a perfect way to do that. These are available now and will not be available forever.
While other Silver bars are held for wealth protection or price appreciation, these are a collectible piece of history that you will want to keep and hand down. Personally, I'll be looking for a good way to display mine on my desk once it arrives.
Buy Silver For Children, Grand-Children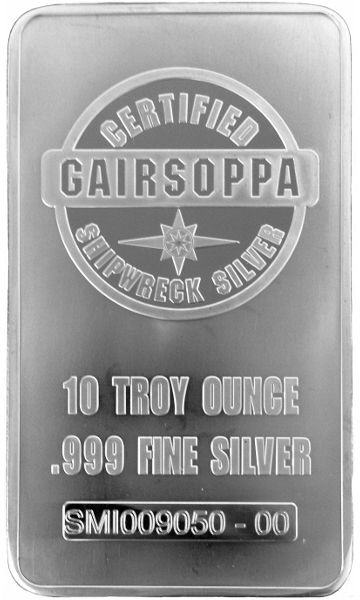 Why buy any old Silver coin or bar for your children or grand-children when you can get them a piece of history that may inspire them to actually look something up and READ about it!
World War II was a devastating black mark on humanity and the 20th Century, but I admit to being fascinated with the stories of danger, courage and heroism. So much of what I experience growing up came from technology invented or persons changed forever by that monumental human conflict.
Silver made from real life recovered sunken treasure is sure to spark some interest in the eye of most anyone, especially those who are young.
Background of S.S. Gairsoppa Silver
We do not need to repeat the entire story here, but you can read it for yourself here. There is even a story on Odyssey's site here.
The short version is that in WWII the Gairsoppa, a fairly new, somewhat speedy merchant ship was enlisted for service to the British Government and on its final voyage was bringing many the most valuable Silver cargo to date from India to Britain's Royal Mint.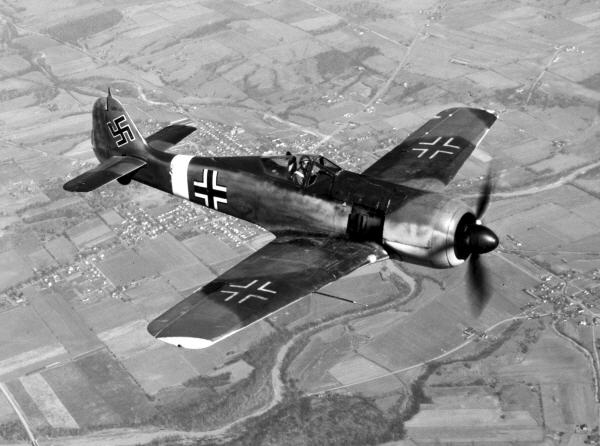 A German Focke-Wulf aircraft (predecessor to the 190 pictured above) spotted it and radioed to a U-Boat to sink her, which it did. At a depth of 3 miles and 300 miles from the coast it laid in its watery Atlantic grave until technology and those with similar courage were able to find and recover it.
While some of the Gairsoppa did now finally make it to the Royal Mint which will soon mint some crappy little 1/4 ounce coins from this historic Silver, JM Bullion is making it available NOW in the form of 10 ounce Silver Bars minted at the Sunshine Mint here in the U.S.
SS Gairsoppa Silver Rounds Now Available! [Update 2014-05-22]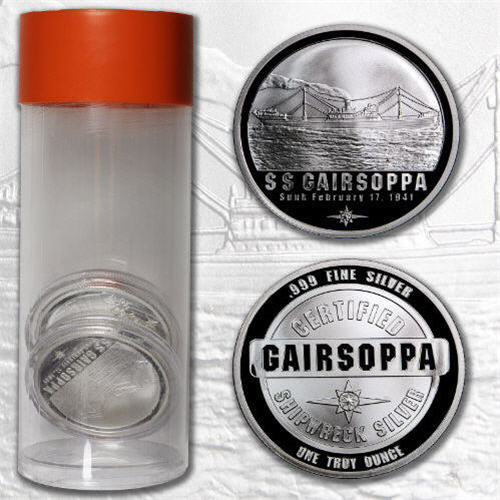 We just received word that the new S.S. Garisoppa Silver Rounds are available at JM Bullion also (get them here).
What a spectacular piece of history, these Silver rounds are certified to be minted from Silver recovered from the S.S. Gairsoppa sinking over 70 years ago – after spending decades laying on the bottom of the Atlantic ocean!
With 1 ounce size they are a bit more affordable and divisible than the bars.
Summary
We do not often recommend too many Silver Bars or Coins because they are pretty or have a story behind them (heck, almost ALL Silver coins are "pretty"); then you fall in love with them and never sell. But some Silver probably should be kept for a lifetime – then passed along – and why not give it a little collector value along the way?
In the case of the S.S. Gairsoppa Silver Bars, I intend to actually display one in my office, probably on my desk. A ten ounce Gairsoppa bar costs less than the FRAME of some of the prints I have hanging on the wall (yes, picture frames are outrageous to buy and – unlike Silver bars – have no resale value).
So get some genuine Gairsoppa Silver Bars while they are available, and at just a small premium over standard Silver Bars. Don't get ripped off on eBay; JM Bullion has a great price and FREE SHIPPING!