Open A Gold IRA Today And Get Protected
Every day brings a new story of:
Collapsing fiat currencies
Increased capital controls in a 'democracy' somewhere
Gold and Silver coins being unearthed and still hold their original value
Today, it as Simon Black at SovereignMan telling us about the French government lowering the dollar value of reportable cash transactions and requiring the reporting of Gold transportation in the country.
Yesterday it was a story (that we originally picked up a few months ago) finally hitting Yahoo! about precious metals in sewage being worth millions!
The day before it was discovery of a Nazi hideout in Argentina where 'rats from the reich' had landed with what? GOLD! So that they could live out their years in financial comfort.
What Is Your IRA Made Of?
If you have your IRA in a brokerage account, what do you invest in? Bonds? That's been a good call for the last few years, but at some point interest rates will simply be able to go no lower, and, do you really want to buy NEGATIVE interest rate bonds?
How long will it be before Hillary, or someone just like her, gets in office and MANDATES your IRA buy a certain percentage of 'social improvement' bonds?
Does it make sense to protect at least PART of your RETIREMENT funds in an asset class that has proven its ability to retain value over thousands of years? Gold & Silver are the only forms of real money that need no backing by anyone and – despite market fluctuations – retain their purchasing power over time.
The Gold IRA Option
With a Gold IRA you can have physical Gold coins or bars fully allocated to you locked in a secure, insured vault either in the United States or Zurich Switzerland. Our personal choice is Zurich as there may be value one day in having some of our IRA wealth in a 'friendlier' jurisdiction. After all, jurisdictional diversification makes sense no matter what country you live in.
A Gold IRA does not have to be either complicated or expensive. Fees can be just as reasonable as any other flexible IRA that allows something other than just stocks, bonds and mutual funds.
And you can set it up in about 1o minutes online.
Gold, A Civil War Blockade, And 1 Wise Man
George Walton Williams was a rather unique wealthy Southerner in the days of the U.S. Civil War. Unique in that he was wealthy both BEFORE the war and AFTER the war.
Gold & Silver was his secret.
Want to learn more? Here is an interesting short video from our friends at the Hard Assets Alliance.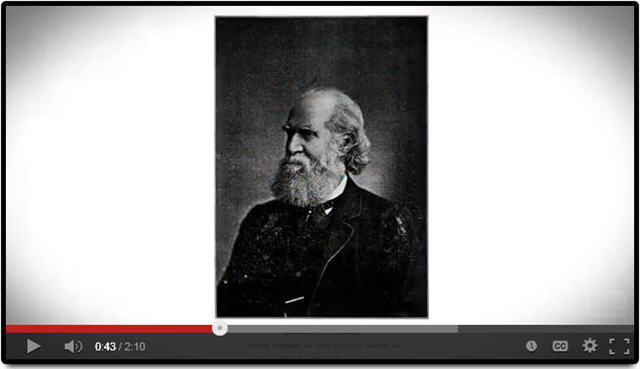 In this short video I think you will see the interesting parallels on how the threat of a rapid devaluation of a currency back then is not all that different than what we see in various parts of the world today; and may unfortunately see one day in what we used to call "the Land of the Free".
See this short and very interesting video here.