Where is Your Gold Stored?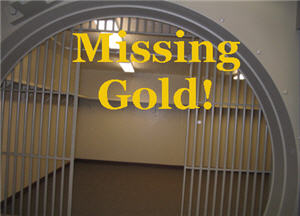 I just read at the King World News blog that a wealthy client of a Swiss bank with ALLOCATED gold found that the bank had misappropriated the gold and…
THE GOLD WAS GONE!
You cannot trust the banking system with your gold.
So if you are storing gold in a bank, even if allocated, your gold could be at risk.
We do not even suggest storing gold or silver in a bank safety deposit box.
This is just one reason we love BullionVault and GoldMoney. They are outside the banking system; gold is held in private secure vaults and the gold is AUDITED! (unlike a bank or even Fort Knox)
You can never be too diligent about where you store gold or other precious metals.