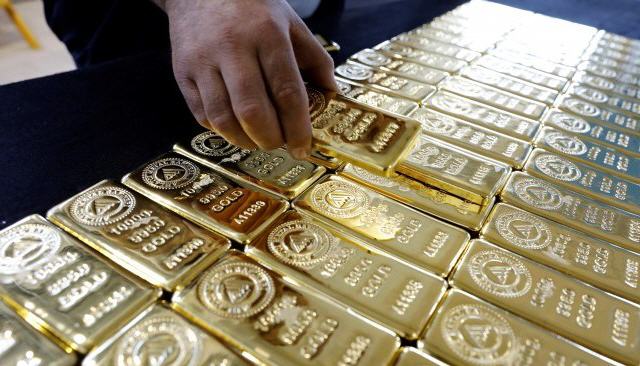 Gold Tops 2000 Amid Calls For Correction
In order to get a perspective as Gold tops 2000 per ounce, we need to look at history and context. While the media will print headlines about $2000 Gold and $26 Silver (Today's closes), all they want is ad revenue.
Most of us range – in a wide range – between seeing Gold as a store of wealth to extreme Gold "bugs" who border on fanaticism. Fanaticism that has been quite costly at times!
The man known by the nom de plume of "Simon Black" had this to say today:
The previous peak for gold was in 2011 when it reached around $1900. The gold price then fell for more than four years, reaching a low of around $1,000 in December 2015.

Yet during that 4+ year period, the Federal Reserve's balance sheet increased 70% from $2.6 trillion to $4.4 trillion, and M2 money supply in the US increased 30% from $9.5 trillion to 12.3 trillion.

Gold should have performed well from 2011 to 2015 given all the money the Fed was printing. Yet instead the gold price fell.
What that tells us is that we need to be careful rejoicing that Gold tops $2000 – finally, after a very long and boring wait!
Everyone Has An Opinion
Opinions are like … you know what … everyone has one.
Having been burned in decades past when it seemed Gold / Silver "have" to go up – yet don't, we look at the data with skepticism.
No one, no matter how much you pay them knows what the price of Gold will do now that Gold tops $2000. Some experts call for:
the "end" of the "run"
correction on the way higher to [whatever their number is]
moonshot
Again quoting Simon Black:
In the summer of 2018, I wrote a note to our readers suggesting that it was a good time to buy gold, and that the price could double over the next few years.
At the time, the gold price was around $1200. But the 'Dollar Index,' i.e. the standard financial benchmark for the US dollar's relative strength, was around 94.
Today gold is at a record high– up more than 60% since I wrote that article. Yet the dollar index is almost exactly the same– 93.8.
But if the theory is true, the gold price should be the same as it was in summer of 2016.
The bottom line is that (less so than the stock market) the Gold price simple does not always follow logic.
Is that because of some deep, dark conspiracy? Maybe. Yet maybe not.
Few people understand the value of Gold or the history (and danger) of fiat money.
In all of human history, EVERY SINGLE FIAT CURRENCY HAS EVENTUALLY ACHIEVED ITS TRUE WORTH – ZERO!
Which is one reason we buy AND HOLD it!
Where Now?
As Gold tops $2000 and keeps on going (for now, contrary to pundits so far), we feel that pullbacks are healthy and that volatility is to be expected.
Gold has never had it easy…
We cannot tell you what to do, yet we will be buying quality Gold stocks on pullbacks as well as bullion.
If you need advice on what precious metals stocks to buy, checkout our friend Lobo Tiggre here
Should you want to buy Gold and not worry about storing it yourself, check out the Hard Assets Alliance who we use here