Time To Open An Online Gold Account And Get Your Money Out Of The U.S.?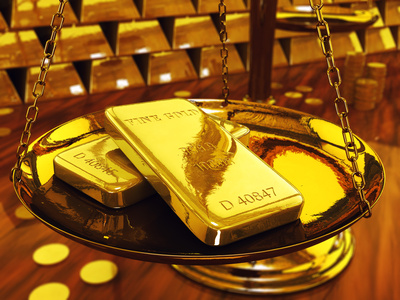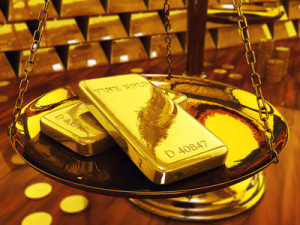 A few days ago sites like ZeroHedge and Drudge started to report that Chase Bank, part of the J.P. Morgan empire (yes, the same ones who – with Uncle Sam's deep pockets behind them – manipulate the paper Silver market [in our opinion based on the research of others like Ted Butler]), was restricting businesses with limits on monthly cash withdrawals and prohibiting international wire transfers.
If true, that would certainly constitute capital controls and be quite scary indeed. Why wouldn't other banks quickly follow suit?
It turns out that this was merely a policy change in the small business bank accounts at Chase whereby they have figured out how to extract MORE FEES from their small business clients who might need such services. There's a surprise, banks that are flourishing at taxpayer expense raising fees.
With Chase Bank, if you are a small business and need access to large amounts of cash on a monthly basis or need international wire transfer ability simply "upgrade" your account, pay higher monthly fees and Chase is more than happy to accommodate you.
Personally, I am surprised that ZeroHedge misreported this (less so with Drudge).
Are Capital Controls Coming?
It seems logical that at some point Uncle Sam will get desperate enough with their failing flagship currency, the U.S. Dollar, that they will impose ADDITIONAL capital controls over and above what we have already learned to accept as "normal".
The steps will seem small at first, are almost ASSURED to be wrapped up in some pretty "anti-terrorism" wrapping paper (it will have to be anti-terror because the average U.S. voter doesn't really get all that riled up about money laundering).
An OffShore Online Gold Account Is The First Step
So what should a prudent person do who sees the handwriting on the wall and wants to diversify his or her wealth BEFORE the noose starts tightening and more onerous capital controls start popping up?
Well, an offshore online Gold account certainly can be a pretty painless first step. Offshore bank accounts are ALREADY pretty difficult and treacherous to setup. An increasing number of foreign banks simple refuse to deal with U.S. customers anymore. Yes, you can still get the job done but it will more than likely (some exceptions) require you pack a bevy of documents in a briefcase and head overseas personally.
Online Gold accounts, on the other hand, are incredibly simple to setup. There are several REPUTABLE firms to work with and all can be done from the comfort of your home. Some of the online Gold account options available to us will happily open accounts in the name of a trust also.
How Do You Get Started Moving Money OffShore?
Hard Assets Alliance
With an online Gold account like the Hard Assets Alliance you are able to store Gold offshore but they still are a U.S. based company. If you have a large enough account with them they can personally help you transfer Gold stored with them to a private storage facility in a location like Singapore, which is nice.
HAA is easy to get money to, bank ACH being free and easy. It is also possible that an account with Hard Assets Alliance is NOT reportable as an offshore account. Check with your tax advisor on that one.
Are smaller accounts in danger from capital controls with HAA? We cannot say for sure, but for diversification purposes with use HAA in conjunction with other options like..
BullionVault
BullionVault is our top recommendation for non-specific holdings of Gold and Silver. Your metal is allocated but not specifically segregated and is going to be fractional bar ownership unless you have holdings large enough to own a large bar.
BullionVault is EASY to open an account, including a Trust account, and easy to fund – though only from one bank account. Wire transfers are more the order of the day although check MIGHT be possible; it seems to depend on the account for some reason. This is a limitation we really wish they would work on. U.S. taxpayers do need to report BullionVault accounts (subject to minimums) but that really is not that hard to do.
The company is U.K. based, as is…
GoldMoney
Probably the first company to offer an online Gold account, GoldMoney is highly revered in the industry and has a widely recognized and respected spokesperson in one James Turk. GoldMoney is U.K. based and will do a very comparable job as BullionVault in with the addition of Platinum and Palladium accounts.
The fees at GoldMoney have fallen in recent years to come very close to matching BullionVault (got to love competition!). One downside to GoldMoney is that they will only work with VERY LARGE trust accounts and charge a hefty fee for doing so.
Additionally, GoldMoney seems more intrusive with their questioning when opening an account. Nonetheless, we consider it pretty easy to deal with them. Getting funds to GoldMoney will require an expensive (at most banks $50 or more) international wire transfer…yeah, the very thing rumored that Chase Bank was restricting or eliminating.
GoldMoney accounts, like BullionVault, need to be reported (subject to minimums) by U.S. taxpayers which is a sham, I mean, shame, but not THAT hard to do.
How An Online Gold Account Protects You From Capital Controls
While we obviously – and thankfully – have not had the opportunity to test an online Gold accounts ability to protect us from capital controls, the theory seems pretty straight forward.
We really do not expect Gold confiscation like "favorite" President Franklin D. Roosevelt implemented in the 1930's for a couple of reasons, though the possibility always exists. Someone like Obama or Hillary might consider it just to show they can and to "punish" their political opponents (our guess is that most Gold/Silver owners would not vote for either of these two).
Should that happen, though, an online Gold account should allow one to keep direct exposure to Gold and rejoice that it is stored offshore.
Additionally, an online Gold account allows you to travel overseas to the destination of your choice, and by submitting the proper paperwork (online or otherwise) have either your physical Gold delivered to you at that offshore location or have your account partially liquidated and funds wired to you wherever in the world you need them.
Who knows, that online Gold account at BullionVault, GoldMoney or Hard Assets Alliance could even be a lifesaver. In the meantime, it's a great way to protect your wealth with precious metals deemed "money" for thousands of years.