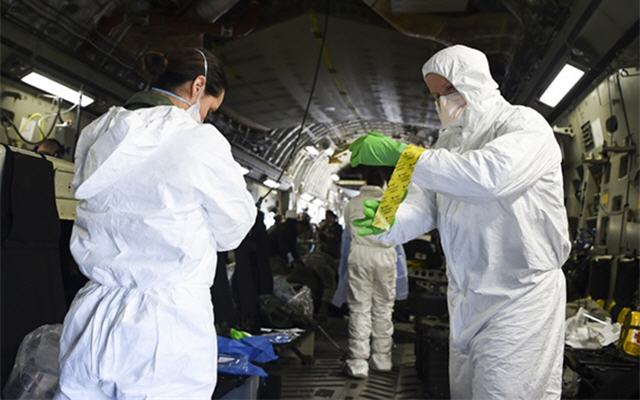 Once In A Lifetime Investment Opportunities
Market crashes cause pain and fear, yet we know opportunities to invest Corona Virus (COVID-19) exist for those who are patient and well informed.
Yes, the stock market was overvalued and a bubble in search of a pin.
Separately from the Corona Virus issue is the oil glut caused by "warring" factions in the Middle East and beyond (Russia) pushing crude to lows not seen in some time. And prices that pushed oil stocks to lows not seen in decades.
Some perma bulls jumped in buying with both hands in the early days of the rout; sadly they were WAY too early.
With incidents like this – well, nothing has really been like THIS before, markets tend to OVERREACT.
However, it takes time for markets to regain any rationality, and usually only after fear and uncertainty are replaced with information and reassurance.
Corona Virus Investment Themes
Work from home.
Has there been any better ideas to invest in the Corona Virus world than companies like Zoom Video Communications (ZM, not to be confused with Zoom Technologies (Zoom)) has done pretty well. Companies have been tripping over themselves to be the first to send employees home to work remotely.
While it's a good idea and investment theme, there is limited money to make.
Helicopter Money.
There's another thought. Tell me that Washington cutting interest rates quickly to 0% and talking of sending every adult in the US (probably – maybe ESPECIALLY – illegals, if Demonrats get their way) isn't a clear indication that the digital printing press is going to be put in high gear?
This video from Tarik Saab of Texas Precious Metals confirms what we already knew about folks flocking to buy Gold & Silver in the midst of this Corona Crisis.
Counter intuitively, precious metals prices initially rose then actually PLUMMETED as weak hands sold whatever they had, including Gold and Silver.
So, not unlike previous crisis', "cheap" silver products are simply not available.
With Texas Precious Metals, future purchases can only be made for STORAGE in their vaults. (We like Hard Assets Alliance for secure non-home storage).
Gold and Silver Stocks.
Buying Gold and Silver stocks makes sense if the markets regain rationality and realize that hard assets (gold, silver, real estate) are a better way to preserve wealth than 0% T-Bills and once mighty US Dollar.
Based on our experience (and massive losses in the past) investing in Gold and Silver stocks requires the guidance of a professional who has a clear understanding of the business AND analytical acumen combined with tempered enthusiasm.
Our portfolio is littered with the dust of shameless promoters like Peter Grandich who touted stocks he was offered opportunities to buy – or receive warrants, etc – and fractions of the price many of the rest of us paid and nearly all that ended on the ash heap.
To be fair, the market turned to complete bollucks, yet nonetheless, enthusiasm was more in ample supply than profits for most of those shares.
Investing in Corona Virus For Profits
Lobo Tiggre of the Independent Speculator seems to be one of the most knowledgeable investment "gurus" when it comes to gold and silver mining, exploration and the related shares.
Lobo further has a level of patience and tempered enthusiasm we've seen in few other newsletter writers; and more so than his mentor and old boss Doug Casey who constantly beats the drum for the "Greater Recession".
Oddly enough – or maybe not – the government response to the Corona Virus may indeed trigger just that: a deep recession or depression on a global scale.
One of the most interesting new services provided by The Independent Speculator is the My Take subscription where you can find out what Lobo Tiggre's analysis is of all those particular stocks in your portfolio that you wonder if you should sell or hold.
While we certainly recommend the flagship Independent Speculator Subscription (monthly or save annually), My Take is a great way to quickly get the investment advice you're looking for and get to know (and hopefully trust) Lobo and his future guidance toward investing in Corona Virus tainted waters.