Offshore Gold Storage In Singapore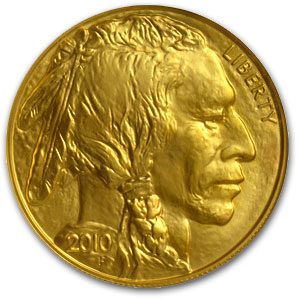 Hard Assets Alliance promised in July when they began their offshore gold storage (and on-shore) business that Singapore would become an option for storing gold in the Fall of 2012.
Well, they have made good on that promise.
I noticed Singapore was an option when I logged into one of the accounts I manage the other day to buy some gold.
For me, Singapore is not a game changer. But what is a game changer for me is a company making good on their promises; and this is one promise that Hard Assets Alliance delivered upon despite being swamped with business since opening their doors.
And with the recent election results in the U.S., more and more people with any amount of wealth at all are realizing that storing that wealth in the United States is getting riskier every day.
The one thing that the election confirmed is that around half of the people in this country see nothing wrong with taxing those with assets to hire police, buy them an ever growing high tech armory and then ordering them to use that armory to take even more from those that have in order to give it to them.
Why Singapore For Offshore Gold Storage?
I have never been to Singapore but others make a strong case for it. And, yes, Jim Rogers lives there..
Rather than repeat all of the reasons here, the people at Sovereign Man make the case for storing gold in Singapore via a safe deposit box here. Unfortunately, that requires that you either go to Singapore yourself or pay some fees and trust some other company to do it all for you.
With Hard Assets Alliance, it's as easy as choosing a Gold Buffalo (or Maple Leaf or bar) in Singapore instead of one of the other locations both offshore of  U.S. soil or on-shore in Utah or New York.
Why NOT Store Gold in Singapore?
The only reason I can say not to bother storing your gold in Singapore is that it will cost you more. At Hard Assets Alliance you won't get zinged like other offshore gold storage firms on a continual basis but you will pay a little more up front to buy the gold there and get just a little less back when you sell.
Why Hard Assets Alliance?
Why should you choose Hard Assets Alliance?
Here are a few reasons I just bought gold through them last week:
Easy to open an account, even for a trust
Easy to fund the account, no-bank-fee ACH now an option (as promised also)
Several storage locations to choose from, both offshore and on
Take delivery or store, your choice. Store for now and take delivery in the future if you like
Low costs to buy gold, silver or other precious metal
Low storage costs
Great customer service, phone support with U.S. based Americans who speak clearly working the phones
Hard Assets Alliance is U.S. based, so no Form 8938 or TDF 90-22.1 to file
So what are you waiting for? Do you think gold is going to get cheaper??? Get the account setup and funded, buy when you are ready.
Learn more about Hard Assets Alliance (If you fill out a form manually, we appreciate mentioning "BuyAndStoreGold-RDR" as referring you – thanks)

Listen to this post on Audioboo