Hard Assets Alliance Eliminates Gold Reporting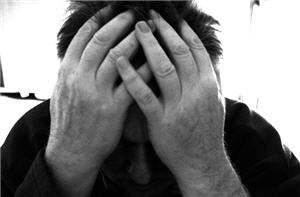 While it's a great idea to store gold offshore there does come with it the incredible headache of reporting those overseas precious metals accounts on IRS Form 8938 (filed with your 1040 by April 15th, or extension) and Treasury Form TD F 90-22.1 (aka FBAR, now FinCen 114)(separately by June 30th), subject to reporting limitations.
Believe me, I just finished a slew of these reports for family and friends, choosing again to error on the side of over-reporting rather than risk the draconian penalties of under-reporting.
While certain types of offshore gold storage are not required to be reported (burying your gold on your own property in Argentina, private safe deposit box that you personally visit and put the metals into), convenient methods like BullionVault, GoldMoney and Global Gold all require you to report them.
How Does Hard Assets Alliance Let You Get Away With This?
Hard Assets Alliance has precious metals storage facilities around the globe, and adding to our options in recent months. Yet there is no annual reporting on Form 8938 or TD F 90-22.1 (Now FinCen 114) for one simple reason: HAA is U.S. based.
GASP!
(Again & Always! Consult your own tax advisor; we are NOT CPA's or Tax Attorneys and DO NOT give investment or tax advice)
Personally, we are not convinced for U.S. citizens that it's that big of a deal that HAA is US based, after all, GoldMoney has already shown that it will bow down and kiss Uncle Sam wherever he demands it. Don't think so? Then why did they eliminate GoldMoney to GoldMoney account payments? You know why. The U.S. made its point years ago with CyberCash and no one (other than maybe the Russian mob) is going to stand up to them.
The point is, gold stored offshore is offshore and it's up to you to decide if all the reporting is really worth it, PLUS, the cost.
GoldMoney and BullionVault, while we love and use both, do not have specific coins and bars in your name. Global Gold does, but the storage costs are at least double what Hard Assets Alliance charges. And this year our Global Gold storage fees happened to come due in late January right BEFORE the Swiss Franc fell 5% in value – just to add insult to injury (storage fees are payable in CHF, by credit card which adds a nasty currency conversion fee besides).
Your Choices
So it really all boils down to the fact that you have 3 choices with regard to storing gold offshore with Hard Assets Alliance:
Use them, as we do, and enjoy not having to report the account – click here to get started
Decide we are full of hooey and stick with BullionVault; after all, they are the cheapest – click here
Do what we do, use a combination of the above.
Get started with Hard Assets Alliance, they have waived the account opening fee – here's the link again.