Bringing Cash Home From Offshore Gold Storage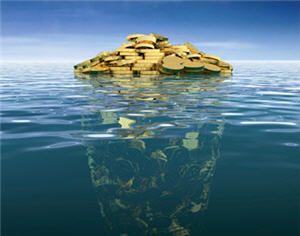 If you are apprehensive about sending money to an offshore Gold storage vendor like GoldMoney (see our GoldMoney review here) then you are not alone. It's very common for Americans especially to be inherently distrustful of overseas companies.
Heck, I'll bet most of the people you know (if you are an American) have never even set foot out of the U.S. – which is a darn shame.
With the so called Patriot Act it's hard enough to open an offshore account of any kind, let alone send money there. (And the reason it's hard has more to do with politics and corruption than it does terrorism – IMHO.) And with TSA, it's getting more frustrating to get yourself out of the country just for a getaway.
The natural question to ask yourself is, how can I ever get my money back from a foreign investment account?
Well, in the case of GoldMoney they have actually made it easier recently to get your physical Gold shipped to you if you prefer, but with regards to cash it makes one wonder with the disclaimers about fees and everything.
We Just Recieved Cash Back From GoldMoney
In one of our managed situations we had cause to request cash be returned from a GoldMoney account to one of the linked bank accounts, expecting a fee as high as US$50.
Note that for your security, you will only get money back to an account that you have previously proven to them is yours. With a "basic" holding only 1 bank account can be linked to your GoldMoney account.
If you upgrade to a "full" holding (no cost) by providing additional identification verification, then you can link up to 5 bank accounts. Please just go ahead and upgrade to the full holding.
Well, our request for cash went smoothly and the fee was just US$20. I believe it was in the form of a wire so do check to make sure your bank does not charge a fee for RECEIVING a wire (banks like Wells Fargo do, often a small local bank will not).
We continue to like, use and send more money to GoldMoney which we have recently been using to buy more physical Gold and Silver at prices unseen in a couple of years. GoldMoney is a great way to get started investing in Gold and also one of the most inexpensive ways as well.
Learn more about GoldMoney and even start your holding today