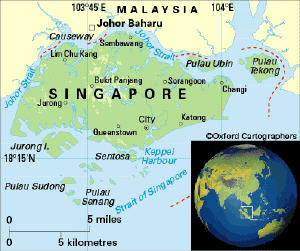 Singapore is a hot destination for offshore wealth and now Gold and Silver storage offshore as well. BullionVault now has added Singapore storage facilities for Silver, and unlike other vendors, aggregate Silver storage locations when calculating storage fees.
So in addition to gold, you can now buy and store silver in Singapore using BullionVault. Like Gold, your Silver in Singapore will be held in vaults operated by Brink's Global Services.
You can buy Silver in Singapore at the daily price set in London. Or to view or quote live prices for Singapore Silver, visit the order board and open the edit markets menu.
The costs and terms of business are just the same as for Silver in Zurich and London! (Again, other vendors soak you for higher fees in more desirable locations.)
Markets in USD, GBP and EUR are now open, ready for you to buy and trade as you choose.
If you have a smartphone, you can also now buy and sell at live Singapore prices using BullionVault's iPhone and Android mobile apps.
Another reason why BullionVault is our favorite provider of offshore Gold and Silver storage.
Learn more and open a free account today (Free Silver offer still in effect!)