Offshore Silver Storage in Zurich at Brinks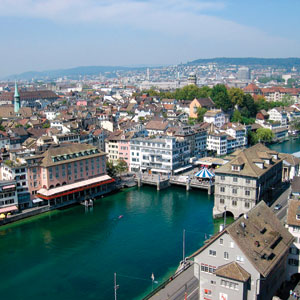 Have you hesitated to open a BullionVault account for offshore silver storage because the only location available was London? Hesitate no more. Thanks to me (I just bought silver for offshore storage in London 2 weeks ago), they now offer you the opportunity to buy silver and store it TRULY offshore in Zurich, Switzerland in a Brink's company vault.
(If you already have silver stored in London, it's expensive to switch to Zurich EXCEPT that they are running a one time special, minimum fee of US$100.)
Brink's is one of the world's leading secure storage and transport providers and they are a full member of the London Bullion Market Association (LBMA). Brink's vaults are recognized as retaining the Good Delivery status of large bullion bars.
If you already own silver in BullionVault's London facility, you can buy more silver in Zurich and leave your London silver stored there because, as with gold, you only pay one silver storage charge each month. So if you have silver in London and now in Zurich, you only pay $8 or 0.04% by value (whichever is larger).
This is really a nice feature of BullionVault because storage fees have been one of the primary stumbling blocks preventing ordinary people from buying and storing gold and silver for years.
BullionVault's fees are the LOWEST we have found.
Currently, there is a special promotion for new BullionVault customers. Sign up for a free account using THIS LINK and you will receive 4 grams of Silver FREE to start trading and see if you think BullionVault is the place where you want to buy and store silver and gold.