Lobo Tiggre Interviews Peter Grandich on Uranium Stock Rally
If you've noticed the recent uranium stock rally, you might be asking yourself if it's too late to join the party?
If you have NOT noticed the surge in uranium stock prices – it's time to get up to speed!
The Independent Speculator's Lobo Tiggre interviewed long time resource promoter Peter Grandich on the "legs" this rally could have and whether it's too late to buy.
2006 is the last time this author remembers there being this much interest in this sector of the mining stock universe. And if you happen to still be "bag holding" from that era, you've lost a TON of money and/or experience opportunity cost.
Well, you may be getting another chance in this sector.
Who Is Peter Grandich?
We followed Peter Grandich over a decade ago for a number of years, until what I think was his public "retirement".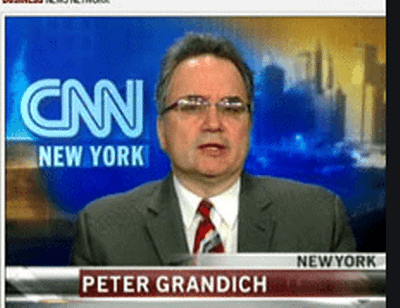 In the day, Peter was a shameless promoter of resource stocks in Gold, Silver, Copper, even Iron Ore.
Sadly, most of those stocks ended badly towards the end of his tenure (as far as we know in our own portfolio). We did NOT, however, feel Peter was dishonest in any way, he was quite clear about his bias and compensation from the companies he promoted.
In fact, much of the compensation was in the form of warrants that only had value if the share price did well.
In short – Peter Grandich knows the resource markets, sans uranium. As per the interview, he never really did much in this space before and credits Lobo Tiggre for getting his attention!
(Louis James was Lobo's pen name in his Casey Research days, and thus you might catch Peter refer to him as "Louie" or "Louis").
Did You Miss Out?
I highly recommend you watch (or listen) to the interview, but as a spoiler – NO! you have not missed out. In Peter's words, everyone is in the stadium and the umpire has just yelled "PLAY BALL!".
There could well be a full nine innings left.
Learn more about the uranium stock rally by checking out the full interview at this link.