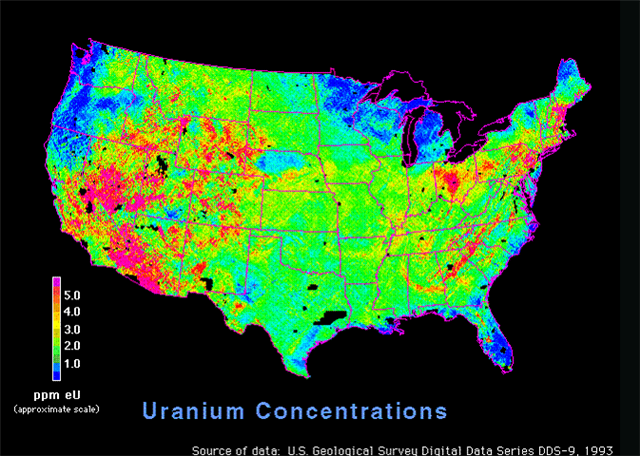 Uranium Play Opportunity – Independent Speculator
The free post by Lobo Tiggre Uranium Plays take a hit… on the news that President Trump will not support (read "protect") the US uranium industry by signing the DoC Section 232 petition.
Most US uranium stocks plunged some as much as 40% intraday on the news which, to some, came as a surprise. Most felt our protectionist President would be happy to embrace the Section 232 petition.
So on Friday July 12th Lobo Tiggre (you may know him better as "Louis James" from his International Speculator days with Casey Research) posted that he feels this is an opportunity to pick up the shares he recommends in the Independent Speculator at bargain prices.
(You would be forgiven if you have to think about the I-word distinction before speaking /grin!)
Being transparent, however, Lobo admits he had no ready cash to deploy in his own portfolio so he is forced to just stand pat with the current investments he has.
And in the spirit of transparency I will say that personally we have taken advantage of these "fire sale" summer prices to grab shares that Lobo recommends in the Independent Speculator.
Yellow Metals Shine in 2019
No, Uranium is not your typical "Buy and Store Gold" topic, yet it is often spoken of as "the other yellow metal".
Let's face it, rock kickers are rock kickers, and sometimes they are kicking rocks for Gold and sometimes for Uranium or other valued commodities.
Very few rock kickers exceed the skill and experience of Lobo Tiggre and write about it so you and I can make a financial profit. Lobo Tiggre is uranium savvy as well as gold mining savvy.
He and we all feel that 2019 is likely to be a breakout year for BOTH yellow metals: Gold (along with Silver) and Uranium.
Do you need a long term outlook? Yes, preferably.
Yet we feel that the 6 year "winter" for these metals may be coming to an end sooner rather than later. To some degree, we even see the rise in Bitcoin interest to be favorable for Gold.
Those who are looking at Bitcoin find that Gold is a less volatile way of achieving *some* of the same benefits of Bitcoin.
In fact, other alt coins notwithstanding, Bitcoin lacks the privacy that Gold enjoys. You can still – and who knows for how much longer – take cash into a store, buy Gold and walk out with your metal and store your Gold in your home, business or back 40 with complete anonymity.
Try doing that with Bitcoin, save for an Bitcoin ATM that charges you about a 15% premium – or more!.
Lobo Tiggre Uranium Quote
Getting back to uranium specifically, and Lobo's take on the Section 232 decision, here is a quote from his post:
That's why I've written about the Section 232 petition in the US as a potential tailwind for US plays. I never said it was necessary for speculators to win on uranium, nor that it was the reason to buy uranium stocks. It was, however, a reason to act before Trump's decision in case we did get the tailwind—and I put my own money where my keyboard is on this.

The overall story here remains on track.
Now at the time of the post, Lobo was basing his case on a report that he had not confirmed.
As I write this on Monday afternoon the US uranium stocks are still down so we'll guess it's true.
And, remember, there is no reason President Trump cannot reverse his decision and decide to favor US uranium producers at any time; which would presumably give those shares the tailwind initially hoped for.
Bottom Line
For us the bottom line is that speculating in uranium shares has been costly for many years now; following huge gains mid decade of the "00's".
The Fukushima Daiichi disaster was black swan that hit just as uranium appeared to be back on an upswing.
Anything can happen.
Our choice is to put our money on only the BEST uranium plays out there, and to do so we have to rely on the research of others. Lobo Tiggre is the uranium expert we rely on and his best current research is available to subscribers only, though the free content he provides is well worth reading.
You can learn more about the Independent Speculator by CLICKING HERE NOW