Get Started With Allocated Gold, Silver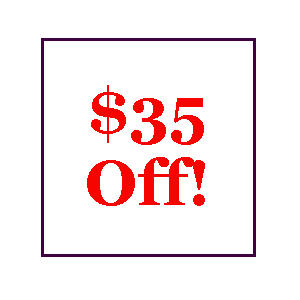 Hard Assets Alliance has just announced that the $35 setup fee that was initially waived when they opened the service in July 2012 has now been waived indefinitely.
There has been a tremendous response to this new service offering investors of all sizes to buy and store gold, silver, platinum and palladium using specific sovereign coins and even serial number bars and store them in diversified locations around the world (or take delivery!).
You can even buy precious metals in a living trust, something that cannot be done at all with GoldMoney and can try your patience at other firms that do allow it. (Or pay significant setup fees and even a few bucks to your attorney in some cases.)
And any day now there will be the option to fund your SmartMetals account via ACH (Update: that has now happened), which is similar to a wire but usually is no cost to you, just takes a couple of days longer to complete.
Frankly ACH is awesome: you do not have to "train" an incompetent teller or even make that trip to the bank. Personally I am sick of paying $25 – $50 for each wire transfer besides.
While you may think that charging an account opening fee in the first place is out of character for a financial service that wants your business, this is a special case being that HAA put together a never-before-done dealer network to "bid" on your business. Think of it more like Sam's club charging an annual fee, only HAA was only going to be a one time thing.
Now, I think we can just forget about it all together.
Hard Assets Alliance Announcement
Here is the text of the announcement from HAA:
I thought you'd want to know about this…
Our associates from the Hard Assets Alliance have just made an announcement about their SmartMetals program – the new breakthrough in precious metals investing that lets you buy, sell, store, or have physical metals delivered right to your door with all the ease of buying an ETF.
On September 30, the introductory offer to waive the one-time, $35 SmartMetals account setup fee came to an end. Surprisingly, for anyone waiting to open an account, this isn't bad news…
You see, their clients who got in early and were fully prepared to buy right before gold and silver surged have been well rewarded for taking action.
And their success – thousands of new clients investing several million dollars in just over 8 weeks – translates into success for the Alliance as well. It's such numbers that allow me to share some good news with you… something exceptional for Alliance clients-in-waiting.
As of October 1, the account setup fee will be waived indefinitely. That means you can open your account now and choose to fund whenever you want in the future.
It means you can be prepared to use your SmartMetals account to share in the profits the next surge will create for intelligent investors.
There's no reason to hold back. You can establish your account today and fund tomorrow, in a month, or whenever you want.
There's certainly never been a better time. The short-term correction in the precious metals appears to have reached its end. And with recent announcements, the fundamentals are firmly in place for hard assets to go even higher.
Set up your SmartMetals account now – A $35 Value, Free
Check out the Hard Assets Alliance online
http://www.hardassetsalliance.com
————————————————

"Nothing stays the same, even how you invest in precious metals.
"GLD, for example, made gold available to a broader market but left much to be desired for people who like to own physical gold.
"The SmartMetals account from the new Hard Assets Alliance takes things to the next logical step, offering the same sort of convenience but with the very real advantage of allocated ownership of the physical metals and international storage. It's a winner."
 – Doug Casey, Chairman, Casey Research, July 2012
Open a SmartMetals Account Today – A $35 Value, Free
If you have any additional questions check out our full review or even contact us with questions by leaving a comment below or hitting us up on our contact page.
We are happy to help you make a decision, one way or the other.