Getting Your Gold From Hard Assets Alliance, Global Gold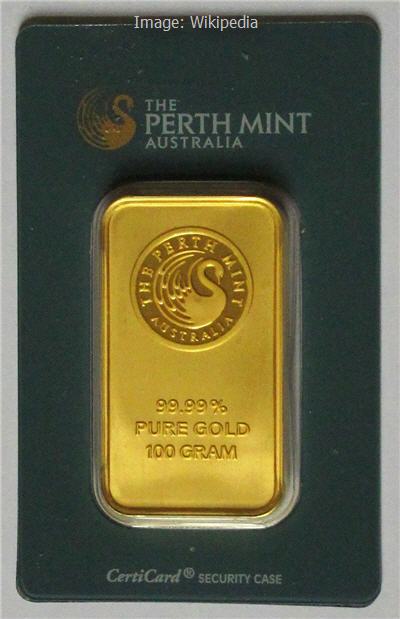 When the price of Gold is steadily moving up, from the lower left to the upper right as Dennis Gartman would eloquently state, few people complain about the storage fees for Gold they own in someones secure vault facility.
But when Gold trends sideways or worse yet, falls in price, they see storage fees as an erosion of their wealth, which, it is.
So what are your options at that point?
Suck it up and keep paying
Sell the Gold, and perhaps take a loss
Maybe re-buy the Gold elsewhere where storage fees are lower or buy for delivery but then you are clipped badly by the bid/ask spread and premiums
Or try to take delivery from the company you have storing your Gold
While I think most people just suck it up and wait for better days, we thought it prudent to write about the last one on the list – taking delivery of your Gold.
What Was Your Initial Objective When Buying The Gold for Storage?
Hopefully what you end up doing will take into account your initial objective when you bought the Gold for storage.
Chances are that when you first bought the Gold for storage the company emphasized that you could get your Gold shipped to you whenever and perhaps wherever you needed it.
But they discuss the process and the costs for doing this?
Taking Delivery From Global Gold
Global Gold is one of the more expensive vendors to store Gold through, albeit with personal service. As other options have become increasingly available for storing offshore Gold with lower annual fees and without the expense of converting USD into CHF for payment of the annual storage invoice it begged the question of should we take delivery of our Gold and do something else with it?
Global Gold does have a very well defined procedure for taking delivery of your Gold.
One of the reasons we initially opened an account with them was the "crisis" option of having our Gold sent to us anywhere in the world. Or, sold and having the proceeds wired to us anywhere in the world.
Another benefit to working with Global Gold is that they are one of the very few Gold storage firms that will allow you to pickup your Gold in person
BullionVault and GoldMoney – for your protection – require you to tie a single bank account to your account, or with GoldMoney you can upgrade to a full holding with some additional identification paperwork and add more bank accounts.
But as for getting your metal shipped to you? We would have to check on that, and will when we get time.
U.S. Citizens May Balk At The Cost Of Delivery
To get your Gold from Global Gold you need to fill out a request to get things started, which will include a shipping quote based on where and how you want the Gold shipped.
There is a fee of CHF250 charged by Global Gold for the service of handling this process. If complicated, it could go to CHF500. At the current exchange rate, figure $275 minimum plus, if paying by credit card, about a $25 currency conversion fee – so let's say US$300.
Then you have to figure a U.S. Customs Merchandise Processing Fee (MPF) of 0.3464% of the value of the Gold. Minimum is $25, maximum is $485. Unless you bought Gold at much higher prices than currently, the minimum size Global Gold account will set you back just over $200 for the MPF.
Then you pay shipping & insurance.
This I have no idea how much without getting a quote. But the most affordable method is FedEx which charges about $75 just for an overnight letter to Switzerland.
The most you can insure a single package for with FedEx is US$25,000. So you cannot even ship a 20 ounce tube of Krugerrands in a single box with FedEx.
Starting to sound kind of expensive, huh?
Maybe you should just sell the Gold? Well, then you will get no more than spot I would suspect, losing the premium you paid on the coins or bars, then you will pay around 3% commission to Global Gold. I think the wiring of the money may be free on their end, but your bank will probably charge you to receive wire. Check your bank.
Will Your Gold Get "Lost" in Customs?
About 15 years ago, before I saw what a schmuck Kitco had as their "Senior Analyst" and daily representative to the media – Jon Nadler (who FINALLY got fired) – I once bought a little Gold from Kitco for delivery.
They sent it FedEx.
I never got it.
Kitco was great to work with, they confirmed with FedEx that it went IN to customs but never came OUT. Kitco re-shipped and a FedEx supervisor said she would personally watch it every step of the way. The second package came through just fine. (I remember no MPF fee at the time so it either did not exist, Kitco picked it up, or it was insignificant.)
Just something to think about.
Taking Delivery From Hard Assets Alliance
One advantage to Hard Assets Alliance being US based and having US storage facilities as an option to offshore Gold storage is if you think you might want to take delivery, you will save LOTS of money and probably some hassle.
You can actually take delivery of our Gold, Silver, Platinum or Palladium with Hard Assets Alliance all on your own through your online Gold account using their website if you want. Or call a friendly, helpful, English speaking representative – your choice.
If your Gold is stored in New York City or Salt Lake City you can take delivery to your home address on file with minimum shipping and insurance charges, no customs hassle and no customs MPF.
Oh, and they do not charge a processing fee of CHF250 or anything at all for that matter. Nor is there currency conversion.
If you want your Gold, Silver or other precious metal shipped somewhere else, simply first change your address of record in your online account and then you can ship to that address.
Back To Objectives And Personal Situation
So as you can see it makes sense to quantify your objectives when you buy Gold for storage and then fully determine the end game of that purchase.
Global Gold, as we have stated before, works very well for the very wealthy who would turn up their nose at the fees we have described here.
They may also be an excellent choice for someone with a "bolt hole" or second (or third) home with "Simon Black" in Chile, Doug Casey in Argentina or some other residence in Costa Rica or Panama. Maybe an expat in Thailand and certainly for someone who might frequent Switzerland.
But if you are a US Person without foreign real estate who is not a "globe-trotter", and if you do consider US$500 to be a lot of money, then maybe you might lean more toward Hard Assets Alliance and maybe even prefer SOME of your Gold be stored in US vaults. As we discussed here, there is no additional fee for storing precious metals at multiple vaults with Hard Assets Alliance.
Do you need to take action today? Click here to visit Hard Assets Alliance and take a look around.
..
Other Articles You May Find Helpful