Help Celebrate TexMetals Best Year Ever With $25 Off Coupon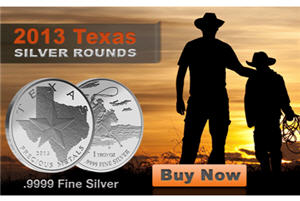 Texas Precious Metals Coupon Codes do not come across our desk very often and that is to be expected from any company that operates on thin margins with products seen as commodities.
Therefore we thought it worth special mention that for a limited time, about a week, you can get $25 off of a TexMetals order of $2500 or more.
Don't stop there, though, free shipping starts at $6000.
This is for buying off the Texas Precious Metals website and it's in honor of them having their best year ever.
Can you get the same if you call them on the phone? I'll bet so. And even after the coupon expires on July 31, 2013 I would still – if it were me – call them up and see if it's possible to twist their arm and get them to honor the code. Likely, the more you are buying the better your chances. (Coupon only valid once per customer.)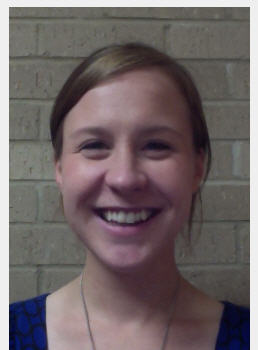 And if THAT doesn't work, mention that Roger over at BuyAndStoreGold sent you. Heh, lot's o' luck on that.
Instead, reference Hilary, their new trading desk employee straight out of Texas A&M (Go Aggies!). Hilary is pictured at right and looks a lot better than I do.
I just added up the invoices from what we and our kin have spent at Texas Precious Metals this year and it's no wonder they are having their best year ever!
If you don't have any, with Silver around $20/ounce it's a great time to get some of those Texas Precious Metals Rounds. The monster box is made out of STEEL and sealed with a cable; what do you expect from a Texas company with a background in metal working?
Texas Precious Metals Coupon Code (2013)
Oh, and that coupon code you need to save $25 at TexMetals.com? It's REAL complicated..I'm not sure you can handle it.. are you ready? Here it is:
7312013
Must have taken a Cray supercomputer to come up with that one, but it's a good reminder of how long it's valid for (unless you name-drop <hint>)
UPDATE!! – See our own BuyAndStoreGold Texas Precious Metals coupon code good until 12/31/2013 here
Here is our full review on Texas Precious Metals, or you can go straight to their website.