Tarek Saab Reveals Inside Working of TexMetals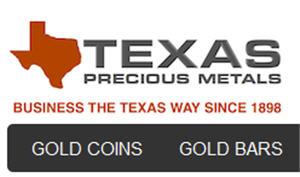 Yesterday I had the privilege of interviewing Tarek Saab of Texas Precious Metals and was ASTOUNDED at what all he revealed of the inner workings of their company, one of the largest and fastest growing bullion dealers in the U.S.
Tarek was kind enough to create a Texas Precious Metals coupon code for 2013, good until the end of the year. I'll reveal that in the produced version of the interview hopefully done by the end of this weekend.
OK, if you are IN A HURRY, contact us and I'll see what I can do.
You are going to be shocked at everything Tarek reveals in this interview which ended up going over an hour.
Here is the link & coupon code
Stay Tuned!
(Keep up with BuyAndStoreGold.com by following us on Twitter, Facebook, Google+, whatever your preference.)