Offshore Gold Storage, U.S. Gold Storage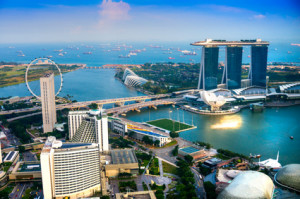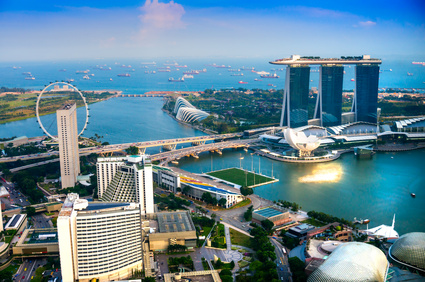 When we spoke to Ed D'Agostino of the Hard Assets Alliance earlier this month one of the key take-aways we wanted was the trends he saw in their customers buying and storing Gold, Silver, Platinum and Palladium.
We already wrote about trends in Gold & Silver buying, so here we cover offshore Gold storage and onshore Gold storage (Silver too).
Again, we never advocate following the lemmings off the cliff to a watery grave, but it can be helpful to know and understand the reasons behind the trends of others.
If nothing else, it can be entertaining, right? A reminder that we do not provide investment or tax ADVICE on this site, you should have professional advisor(s) for that.
Trends In U.S. Gold & Silver Storage
We try to keep up, so Ed was not really able to surprise us when it came to trends in offshore Gold storage – we knew that people are heading West…to the East!
But when it came to U.S. Gold storage, Hard Assets Alliance customers are choosing the secure vault facility in Salt Lake City Utah over New York City, by a margin of 2 to 1! In fact, some customers were even shaken enough by hurricane Sandy to bear the cost of moving precious metals from New York to Salt Lake.
But is the threat of flooding the only reason?
Threat of flooding cannot be the only reason people do not want to store Gold in New York, even though it's marginally cheaper to buy it there; after all, Gold & Silver are very waterproof – just look at all the 300 year old shipwrecks with Gold and Silver that will clean up just fine.
Ed D'Agostino speculated a couple of reasons why HAA customers are preferring Salt Lake City over New York 2 to 1:
To some, it's a rebellion against Wall Street and anything that resembles the crooks in the big banks and brokerages of the rotten apple; er, I mean, "big apple" – of course.
For others, they see Utah as a precious metals friendly state, a state that is going so far as to legalize Gold & Silver for legal tender. You won't find that sentiment among New Yorkers, especially the Gold haters of Wall Street.
Still others may simply prefer Utah because it's closer to where they are; if they live West of the Mississippi, they want their Gold West of the Mississippi too.
Whatever the reason, that's the trend in Gold storage onshore, inside the U.S.
Trends In Offshore Gold Storage Vaults
When it comes to offshore Gold storage, people recognize that Europe is dying, Switzerland is not the independent stronghold it used to be – and there is not such thing as privacy anymore – and smart money is moving to the Asia/Pacific region.
As a result, offshore Gold storage is following, and since Singapore is trying to attract business, unlike most other governments, they have provided a tax free way of moving Gold & Silver in and out of private, secure storage there.
With new purchases going into storage (as opposed to delivery), Hard Assets Alliance is seeing almost 75% of precious metals going into the new Singapore vault facility run by Malca Amit. Malca Amit is a reputable firm and NOT to be confused with a current scam coming from Africa (no surprise there) of a company claiming affiliation and trying to trade on Malca Amit's good name. You can read about that here.
Note that HAA also offers vaulting facilities in Melbourne, Australia, but our personal guess is that people don't trust Australia as being independent of the influences of the West (Washington DC, London, Brussels) in the same way they would trust Singapore.
The good news is that Gold & Silver can be purchased and stored in Singapore for pretty much the same price as anywhere else – again New York is probably the absolute cheapest, but it's not that big of a difference to coerce people to use that location.
What Is Your Gold Storage Plan?
Have you adequately protected your portfolio and your wealth with an appropriate amount of insurance via Gold & Silver? Do you have some wealth offshore for jurisdictional diversification?
All governments – Democrat or Republican – are willing to steal from those who have and sell – for their vote – to those who have not.
Take action while you still can!
..
Other Articles You Might Enjoy