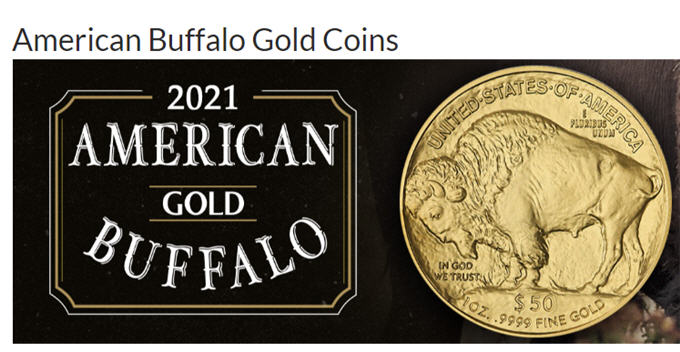 Gold Eagle Premium, Gold Buffalo Premiums at $190 $200 $205 $215 (then out of stock) $225 (still out of stock)
I have been gold coin buying recently as new grandchildren arrive. United States 1 oz, .9999 pure Gold Buffalo coins are my preference.
Asians, Indians, etc we've read are not buyers of any gold less than 24k. American Eagle Gold coins are only .9167 (22 karat). Why not stick with the best?
Ok, maybe since John Q American won't recognize or buy a Gold Buffalo? Who we kidding, Mark Dice has proven John & Jane Q don't recognize gold period.
[10/13/2022 UPDATE – $200 $205 premium as gold drops this morning]
[10/19/2022 UPDATE – $215 premium on Gold Buffaloes, then out-of-stock. Premium on 1oz Gold Eagle, in stock, $230!]
[10/25/2022 UPDATE – $225 on Gold Buffaloes – out of stock]
Gold Coin Buying on the Rise
Gold coin buying is on the rise as evidenced by the premium that dealers charge over spot to buy them.
[Please note: sell pricing to dealers is the same… $50 over spot for 1 oz US Gold Buffaloes.]
In the past we've seen a typical premium of $100 per coin for 1 oz gold coin buying. Just a couple of weeks ago we found that premiums were up to $150 over spot, per coin.
As of today… Texas Precious Metals informs us that because coins are costing them more to buy, the premium is now $190 over spot! Similar pricing was found at The Hard Assets Alliance.
Now, we are United States based and US centric in our thinking. The following graphic shows that the highly regarded Canadian Maple and Austrian Philharmonic gold coins sport much more attractive premiums.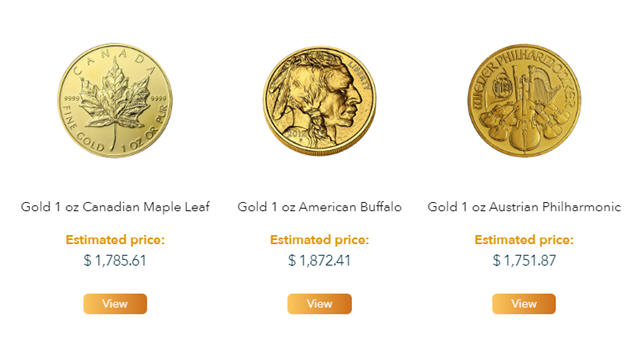 Naturally it's up to you which countries legal tender gold you buy. (P.S. – there *can* be tax/1099 issues depending, just saying!)
Never Investment Advice
This site never gives actual investment advice because that could be illegal. We are telling you what we are doing.
We are buying gold coins for future generations and preserving wealth.
Right now the world is in trouble, in more ways than one. The Federal Reserve is massively (as a multiple) raising interest rates.
The bond market is tanking and the stock market is following.
Many people are going all Y2K again with stored food, generators, gardens, etc. That is not bad, yet it is an indicator.
Experience tells us that once Gold coin premiums start expanding, the next step is not being able to find them for sale. Availability…
Store Gold at Home?
There are many issues with storing Gold at home; even more with Silver.
That's why we really like The Hard Assets Alliance. Buy your Gold coins and bars at competitive prices. After that, you have the choice to store with them, have them ship to your home whenever you choose, even ship to you abroad! (hint)
Click here to learn more about The Hard Assets Alliance and what they can do to preserve your wealth.