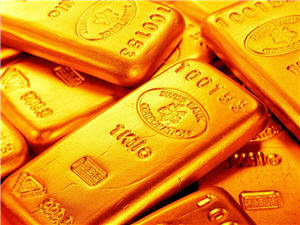 Bill Gross of Pimco Bond Fund fame has much to say about how the Federal Reserve is handling the credit and de-leveraging crisis.
Basically, he does not believe they are handling it well. Naturally, we agree with him!
As the Japanese are STILL finding out after 20 years, being able to borrow money for free does not stimulate borrowing. (No, YOU and I cannot borrow for free, just the privileged.)
The Japanese currency has tanked, most feel it has much further to drop and yet it's still not enough to jump start their economy.
Here in the US, Real estate prices continue to be under pressure, inflation, at whatever number you assign it, eats away at savers nest eggs that can only achieve minimal interest earnings – if any at all – in this now guaranteed to last until 2014 era of ZIRP (Zero Interest Rate Policy – UPDATE 2015: Just like the energizer bunny, ZIRP is still going and going and going. Threats to raise keep passing with no action taken).
Yes, the banks will use ZIRP to become whole once again as they borrow from the Fed at near zero interest and then loan to the taxpayers via Washington at 4 – 5%, but the common man & woman will suffer. Retirees and savers are feeling the brunt of this and funding the very banks that screw them over.
How can you protect your savings and indeed, yourself?
Bill Gross the Bond King says that increasingly people will turn to buying gold as a store of value. And if one buys gold, where does one store it? If you have just a few coins then perhaps the bureau drawer will suffice.
But any significant quantity should be diversified:
Whatever you choose, take action before it's too late.
Yes, gold and silver are up dramatically in the last 10 years. Yes, they can go down from here. But in the world of perpetual, perennial trillion dollar deficits, sovereign debt that can never be repaid and credit de-leveraging, gold and other precious metals are sure to continue their upward trajectory (with the occasional, sometimes violent correction) for some time to come.
Remember also, particularly for Americans, that very, very few of your countrymen own any significant – or any – amount of gold or silver. Asians are buying in droves because they know that for 6000 years gold has been a store of value.
Ultimately, more and more Americans will wake up. Cash is being discouraged more and more every year and people see the over-reach of the U.S. Government. Popular commentators like Glenn Beck and Alex Jones keep these things in the news when the large media outlets would rather keep them buried.
Don't go crazy, but a modest allocation to precious metals seems warranted. Perhaps 10%, even 20%. No more than what you will be comfortable with. Remember, we are NOT investment advisors, if you have one, talk to him or her but be aware that many are TAUGHT to hate Gold as a "barbarous relic".
Choose your counselors wisely! Not just when it comes to Gold investing, but in general.
If you own no gold right now, or if you don't like to pass up a good deal, why not claim your free gram of gold from BullionVault and increase your store of value immediately?