Who Can You Trust To Buy Gold & Silver?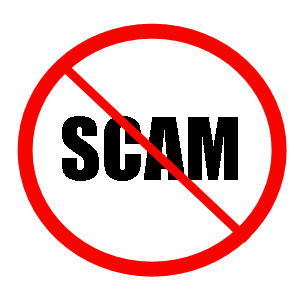 We came across this article today revealing the sad news of several investors losing tens, even hundreds of thousands of dollars in Gold, Silver SCAMS. The Tulving Company was mentioned by name but obviously they are not the only ones to have investors claiming to have scammed them.
While precious metals dealers often get increased scrutiny when it comes to scams, and certainly you need to be careful, dishonest business people exist in every line of work. I can remember when Chiropractors were considered quacks, yet I and many of my family and friends have received great benefit from good ones.
I hesitate to mention the home building business for fear I will get started and not be able to quit. Or painters. Or.. – no, I'll quit.
And actually, it's easier to spot a phony coin with a set of Fisch Tools than it is for most people to spot faulty home construction. Plus there is always the BBB (Better Business Bureau) one can reference when it comes to spotting scams from precious metals dealers, less so with contractors.
How To Avoid Losing Big in Gold or Silver Purchase
We just pointed out in our JM Bullion review posted yesterday that the way we test a new coin dealer is with a small purchase; then follow up with another to make sure it's not a fluke.
Before we did business with Texas Precious Metals we dug around their website and found a banker's name referenced in the wire instructions; so we called that banker and asked some questions. All of his answers gave us confidence to proceed and we are VERY glad we did.
But we did not stop there. Since we planned on making some larger purchases for multiple clients at TexMetals.com, and since we also are located in Texas, we hopped in the car and drove at legals speeds up to 75 mph for 2 hours to visit Texas Precious Metals personally and pick up our first "test" purchase.
In the article referenced above, one customer is out (so far) $318,000 for an order of 240 Gold coins. Why buy in such a large amount on one order? Was there really that much of a price break, or the deal THAT good? If it looks too good to be true, maybe it is!
Tips To Avoid Getting Scammed Buying Gold or Silver
Do some digging first before buying from an online bullion dealer or local coin shop; check the BBB, online reviews, call their bank
Test the waters with a small purchase first, maybe even two, before trusting them
Do not buy more than is needed to get the best price or deal, split up the purchases even if it means paying a little more or risking the price moving on you
For large purchases, consider buying only mint sealed coins or bars or be willing to spend the money on some Fisch Tools
Visit the company in person, if possible, but it's not always practical we realize
Perhaps consider paying for the initial test purchase with a credit card (paying a little more) so that you have another line of recourse should the company fail to deliver
Back in a previous life I was in business for myself doing consulting. Mostly I picked up new clients by word of mouth and never had any problem with a client acquired this way. But occasionally another client would come along.
Only once did I have to sue in small claims court to get my money, and after getting the judgement I still had to hire an attorney to actually get paid (the attorney's fee ended up almost equal to the money I got but it was worth it!). The lesson here, though, happened when I went to the courthouse to file the small claim and the person at the counter quickly recognized the name of the company I was suing and said "we already have a file on them".
Not a good sign!
How To Know Who To Trust Buying Gold & Silver
Trust is something that can take a lifetime to gain but only a second to lose; so how do you know who you can trust when it comes to buying Gold or Silver?
Well, take the steps above if you have to start from scratch.
Ask friends and relatives if you (and they) are willing to discuss precious metals; often – and this is good – people who own precious metals keep their mouth shut. So this method may not work.
READ THIS SITE!
We are not just a run of the mill internet blog blathering about companies we want to promote but have never used. Read our reviews and you will find out whether we have bought there personally or not. In all cases, we have (or intend to soon and are sharing our research).
Contrast this to a stockbroker who wants you to invest your hard earned money in companies, partnerships and other schemes that – if you could get a look at his/her portfolio or tax return – you may well find that they do not eat their own cooking!
We do eat our own cooking, and here is who we trust to buy Precious Metals from:
Hard Assets Alliance – while the company is relatively new, some of the principals behind it are folks we have done business with for years and found them to be reputable and of high character
Texas Precious Metals – the company has been in business for over 100 years and it's stayed in the family in a small town where it would be impossible to keep secrets
OnlyGold – as of the other day the company has been "merged" but I believe that the owner will be doing other things, so while I trusted them before it was primarily trust in the owner. The company taking over is trusted by the owner but I will resume a bit of caution before dealing with them again, just as a "precaution" (but it's probably unwarranted)
JM Bullion – we are in the initial stages of building trust using the methods outlined above
APMEX – we have friends who have used them for years, we have only used them a few times recently when pricing (read coupons) made sense
Northwest Territorial Mint – we have never written up a full review, but we find their shipping delays frustrating and prices higher – one reason we like Texas Precious Metals policy of only selling what they have in stock
Bullion Direct – again, no review because we have not used them for a number of years now but we did buy a lot in the past and were always happy. Texas located (we are closer to them than any other) but the combination of pricing and shipping costs has encouraged us to use other vendors, often with free shipping
Summary
So there you have it, did we leave anything out?
We are real people investing our real money with the companies we speak highly of here.
Leave a comment below if you have a question or something to add on the topic of how not to lose money in Gold/Silver scams. It's heartbreaking to see these folks losing sometimes a life savings and are here to help educate those wanting to avoid that kind of financial disaster.