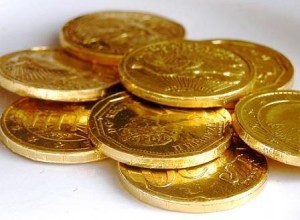 OnlyGold.com seems to be a bit of an undiscovered gem when it comes to buying gold online at the lowest prices AND getting fast delivery.
While I believe when I first discovered OnlyGold a few years ago they were true to their name and sold only gold coins and bullion products and not silver.
Today, OnlyGold.com does indeed sell both gold and silver coins and bullion products in addition to some Platinum and Palladium products too.
[Update February 2014]: It appears that Richard Smith has sold the business to CMI Gold & Silver, also of Phoenix. At least one of his key employees will be continuing in the business. Congratulations to Richard & his wife, we wish them the best in their future endeavors.
Buying Gold Online?
While OnlyGold.com does have a pretty decent website, you cannot exactly buy gold online 24/7 like with some other online gold websites.
To buy gold, silver and other precious metals products from OnlyGold you actually do have to pick up a phone and call them during regular business hours. While this is a negative on the one hand, the service, low prices, free shipping and FAST delivery have compelled me to be a return customer.
Check Out The Specials
When looking at buying gold at OnlyGold your fist stop should be the "Specials" page. I went there yesterday and found more good deals than what I had available cash for.
What I did end up picking up was the last 10 lot of 1 ounce Canadian Gold Maple Leafs at just 2% over spot, including delivery! This was a Friday, and by using a wire transfer they are shipping the order on Tuesday. I have not found this kind of service anywhere else online.
Personal Service
Since OnlyGold.com operates from a brick and mortar shop in Phoenix, doing business with them is like doing business with a local coin shop, only with better prices and less chance of getting robbed or followed home.
In our area, coins shops are very few to choose from and at times the prices can be insane and the selection is always minimal. In fact, Eagles and "stupid" (ie, Christmas, etc) silver rounds are about all they have other than high priced numismatic coins.
There are not a lot of employees at OnlyGold so it is highly likely that you will deal with the same people each time you "shop" there.
Lowest Gold Prices
What attracted me to OnlyGold originally was their low markups on the gold coins I was looking to buy. Since their prices include free shipping, that just sweetened the deal.
Now, with this latest buy I did pay my bank for a wire transfer fee, but I figured that cost me less money than making a special trip to the Post Office then waiting a couple extra days and worrying if they would lose the letter or not. And hey, a stamp, envelope and a check add up to a buck these days too, so that's not free.
Minimum Number Of Ounces To Buy
One negative to buying gold from OnlyGold.com to some potential buyers is the minimum order size of 10 ounces of gold. Frankly, I don't know about silver, and the lack of mention of a minimum number of ounces for silver perhaps indicates the recentness of offering precious metals other than "only gold".
And while I like to buy lots of gold as much as the next guy, I can't always afford 10 ounces either. For this past purchase I was fortunate enough to be able to band together with my brothers (sorry of a pun) to afford this special priced lot of 10 Canadian Maple Leaf gold coins.
Another company we like very much that has good prices, no minimums and almost as quick of delivery is GoldSilver.com.
Summary OnlyGold Review
To sum it all up, what we like about OnlyGold.com is:
Best prices buying gold
Free Shipping
Fast delivery
Occasional specials on gold and silver at GREAT prices
Friendly, personal service
We are "taking delivery" of any gold or other precious metals we buy
So if you are shopping for the best place to buy gold online and want fast, free shipping, then check out OnlyGold. We think you will be very happy that you did.
If you need a good, convenient, high fire rating home safe to store gold you buy from OnlyGold, then take a look at the Little Titan Home Safe Review.