Summer Shopping Season for Gold and Silver Nearing End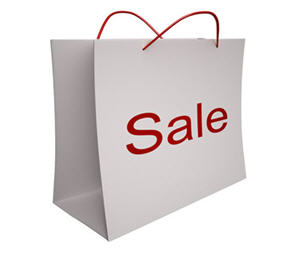 There have been many years when buying gold and silver in the summer time resulted in a nice 20 – 30% gain in just a couple of months. If one was trading mining stocks, the results could be even more dramatic (albeit with risk).
Historically, summer is one of the best times to buy gold and silver before the strong season for the metals shows up.
Summer doldrums can cause a complete dry up of bids for gold stocks in the months of June through August and even this year of 2012 seems like we saw the lows put in for the price of gold during June.
One Last Drop In Price?
Many forecasters feel that the manipulators of gold and silver price may have one last downward thrust in store before the metals resume their upward trajectory in price.
If so, think about whether you might want to buy and store gold offshore with a company like BullionVault or even a more flexible account of bars and coins with the new (but trustworthy, we are using them and very happy so far) Hard Assets Alliance.
Storing Gold In Vaults Offshore
If you want to buy gold bullion and not take delivery of it, instead opting for secure vaults offshore (or even in your home country) then there is no better, cheaper way of doing that than with BullionVault. BullionVault has very low costs to buy gold or silver and some of the very least expensive storage charges.
Open a new account with BullionVault 
Storing Coins or Serial Number Bars With Delivery Option
The new service just launched by a consortium of investment advisors is likely the best way for you to buy and store gold if you prefer coins or even serial number bars with the option of storing the gold (silver, platinum, palladium) for a while and being able to get that gold delivered to you with just 2 days notice if you decide you want physical possession of your metals.
It's called the Hard Assets Alliance and they do have a small fee to open an account but have agreed to WAIVE THAT FEE if you CLICK THIS LINK.
What To Do
You need to decide for yourself whether or not you want to buy gold or silver now; we do NOT dispense investment advice.
I will tell you that WE ARE BUYING GOLD AND SILVER NOW, before prices continue their rise in this mother of all bull markets (our opinion; phrase borrowed from Peter Grandich – thanks, Peter).
What you should NOT do is procrastinate in making your decision. Summer is drawing to an end and most likely the gold shopping season with it.
In our opinion (we are NOT investment advisors and this is NOT advice), buy some metal now, keep some funds available to buy again. Dollar cost averaging works very well over time to get the best prices when buying Gold and Silver, in part because of the manipulated and sometimes very volatile pricing.