Hang Up On The Bullion Salespeople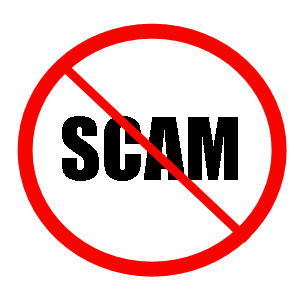 This morning I received an email from Claudio Grass of Global Gold thanking me for helping them get the word out about the need for protecting wealth with precious metals. Since I have not worked directly with Claudio I doubt he knew of my long history with some of his business associates.
He was just showing some class.
It reminded me of my conversation with Tarek Saab of Texas Precious Metals where we were discussing how customers will develop, over time and transactions, a trust with their precious metals firm and become very loyal when treated well.
In the town I grew up in there is a taco place that, while no longer the original Hispanic owner (he called himself Mexican; yeah, it's been that long ago) but the food is still good – and cheap. Yet the sign above the cash register says: In God we trust, all others pay cash.
And when that sign was put up I'll be the average ticket was $15 or less.
How Can You Trust A Precious Metals Dealer?
My brother recently started getting calls from a precious metals dealer. He showed me the promotional materials he had received and pointed me to the fancy website.
My advice to him? Be polite, but hang up!
A good value precious metals dealer does not make cold calls. The only way they can afford that is if they sell high margin products that, while perhaps not a scam (though it could be), is certainly not a value for your money or in any respect a "good" investment.
I think it may have been Don McAlvany who first mentioned Frank Suess, Sr. (of BFI Consulting, a founder of Global Gold) back in the mid-90's when I was a subscriber of Don's. I have no recollection of who pointed me to Don. Since then I think both Frank and Don have handed the reigns of their respective businesses to their capable sons.
At the time, Frank offered a free 30 minute consultation via US based 800 number that routed to him in Switzerland. I think my phone appointment with him was either very early in the morning or late at night to compensate for the time difference. Back then I have no idea what that may have cost him, but it certainly wasn't free.
There was no sales job, just some free advice with free information that followed over the years. I was able to meet Frank R. Suess, Frank's son, many years later at a couple of offshore conferences and in Texas more recently. The time from when I first talked to Frank Sr and actually sent them money was easily over 10 years.
Yet they never blew me off.
Instead, the way they treated me made me wish I had US$10 Million to invest with them.
Patience
Trustworthy businesses are not in a hurry to make you a customer. They know they will survive either way and realize that when you do choose to invest with them you are likely to be loyal.
If the company you are considering is pushing you too fast, consider taking a pass.
Buying Gold With Urgency
When you do feel like you don't have 10 years to determine if someone is trustworthy enough to buy Gold from, you have to take a different approach.
If you are like me, few people you know personally either can afford to buy Gold & Silver or will admit they buy Gold & Silver (for safety reasons primarily, but perhaps in fear of being considered a nut). But if you do know someone, you can ask who they trust – if you trust their judgment!
Otherwise, many people turn to reviews on the internet, and that's where we come in.
Our Reviews Are As Open And Honest As Possible
Some people may not like me, others may not like what I say, and still others don't care for how I say it. But I typically don't mince words or worry about diplomacy.
If I like something, I say so. If I don't like something, I'm every bit as vocal about that and probably more so.
(Remember the "Mexican" taco place owner? He had another sign that said "If you like your food, tell others. If not, tell ME!" He knew what negative publicity cost and wanted to avoid it, unlike most business owners today who won't act unless a Twitter rant goes viral.)
When I decided to check out Texas Precious Metals, for instance, rather than trust online reviews from people who it wasn't clear to me had actually done business with them, I drove down to Shiner, TX and met with them and looked the place over.
Then I came back here and wrote about my experience.
People who run a trustworthy business give you some way to contact them. I have a contact page and try to reply promptly. Claudio Grass obviously is willing to reach out to someone who – to him – was just a small time unknown blogger.
This is what trustworthy people do. If you wanted to speak to Tarek Saab of Texas Precious Metals, you could call them up and ask for him; tell him that you heard his interview with that guy over at BuyAndStoreGold. You may have to wait for a callback, but he's reachable.
When I was looking for replacement lawn mower wheels online I found that availability was an issue. So do I buy from the store that let's you place an order but has no way to contact them BEFORE placing the order to make sure they can actually deliver?
No way. I did business with the firm I could contact by phone; and placed the order.
Summary
While there is no clear cut answer for how to know who to trust buying Gold online, I hope this has helped.
Perhaps it would help you know that while we have a Disclosure page for a reason, we have no compensation agreement with either Texas Precious Metals or Global Gold, yet we heartily endorse both of them anyway.
Maybe that helps you trust us a little more, I hope so.
Leave a comment with your thoughts!
>>Our Top Choice In All Categories Including Trust: The Hard Assets Alliance<<