Where To Buy Gold & Silver Online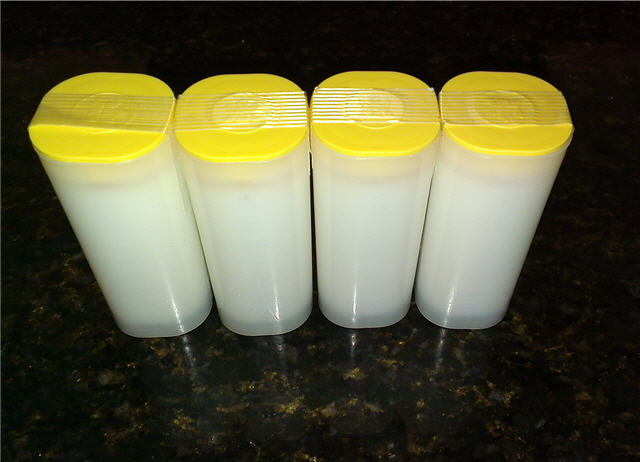 If you have been buying Gold & Silver online or offline over the past 3 years you almost have to be frustrated at falling prices, trading range and lack of "action". Yet in reality we are being given an incredible opportunity to buy real money, real wealth at ridiculously low prices.
As we have said before, if there is a local dealer adding value – or maybe allowing you to buy precious metals with cash – then give them the business. But be careful what you pay in premiums; overpay now and it makes it all the harder to emotionally withstand the "doldrums" and eventually profit.
So what we have been doing for ourselves, friends, relatives, clients … is "nibbling" at Silver and Gold when the cash is available and specials arise.
JM Bullion often has special deals on Silver coins and bars, often at only $0.69 over spot!
At times like that we order 100 coins, such as the 4 tubes of 25 Canadian Silver Maple Leaf 1 ounce coins pictured above. JM Bullion always offers free shipping so we don't have to worry about allocating those costs into our cost of the metals purchased.
Make no mistake, especially when buying in small quantities, shipping and insurance can really eat into your potential profit by raising initial cost.
Considerations To Buying Silver Online For Delivery
Naturally what we are referring to in this post is buying coins to have delivered to you. Now, we have no idea how many online stores offer Silver & Gold for sale; probably too many to count.
Here are some rules to follow when doing so:
Never, EVER, buy from someone you don't have some reason to trust – at least with some online reviews that appear honest. Losing sleep waiting for your metal to show up is not worth it!
Start small with a new vendor. We have described in detail how we came to trust JM Bullion, being suspicious of a firm who sells for less than most everyone else. (See these posts here, here just to show a couple).
Starting small, be careful of shipping and insurance costs – we LOVE free shipping & insurance, a given when using JM Bullion.
Buy easily identifiable, popular coins & bars. Coins like the Silver Eagle & Maple are a great way to start.
Wait until you have your first order delivered and verified before ordering again.
Make sure you buy from a firm who you can sell your metal back to at a good price, conveniently as well. Do a little research, if buy back info is not on their site then I probably would look eslewhere.
It makes sense to establish more than one vendor as a trusted partner in your precious metals dealings. Never hurts to spread out business, have a fall-back option.
Take Action! Be In The 1%!
99% will never buy Gold or Silver until the price has taken off. Many will buy at the top and hold it all the way back down – though we expect the next "bottom" will be much higher than current prices.
If you have a metals vendor you trust and they sell at fair prices then buy, a little now, more later. (* This is NOT investment advice – just what we do!)
Most will kick themselves for not taking action sooner. Many will wish they had bought more. Very few will chide themselves for buying too much Silver or Gold when that's finally what the world realizes carries real value.
Compare Prices, read reviews.
Or…just grab some Silver Maples here and get going.