Investing – Gold Bars for Storage or Delivery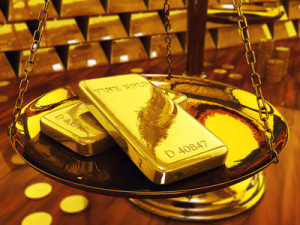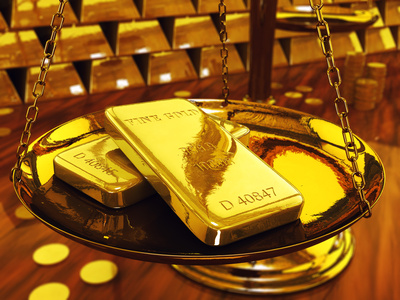 The best place to buy Gold bars is going to depend on a number of factors; doing some research ahead of time can certainly save you some money and allow you to buy more Gold for your money.
The first thing you may want to consider is which specific type of Gold bars you are interested in buying.
Understand that you most definitely want a Gold bar that comes sealed in a package with an assay card – unless you're in the market for real big Gold bars.
Larger Gold Bars Offer More Value
In general, buying Gold bars that are larger will net lower actual Gold price per ounce. So, unless you need the divisibility, go for one ten ounce bar instead of ten one ounce bars.
We have learned recently, too, that more and more "larger" Gold investors are opting for KG (Kilogram) bars (about $50,000 each!.
Are You Buying Gold Bars for Storage or Delivery?
In order to determine the best place to buy Gold bars you have to decide whether you are buying those bars to be shipped to you, in which case shipping costs need to be compared, or for storage in one of the vendor's secure vault options.
Some vendors allow you to buy the Gold bars today and decide later if you want to have them shipped to you, storing them in the vault of your choice in the meantime.
Hard Assets Alliance is one such vendor that we have worked with and highly recommend.
Another vendor who will allow you to buy specific bars and put them in storage for you is GoldSilver.com.
Best Place To Buy Gold Bars Online For Delivery
If what you are looking for is simply a reputable vendor to buy Gold bars online, get the best price and not get screwed, then here are some suggestions we can make for your consideration and due diligence.
Don't forget to find out what the buy back policy and prices are for the Gold bars should you decide to take profits in the future if Gold goes higher or need to raise the cash. You don't have to sell your Gold to the same vendor you bought it from but you may get a better deal or at least have the confidence of having done business with them before.
Texas Precious Metals: You can learn more about this low cost bullion dealer with good buy back prices by listening to this exceptional interview we did recently with the company Chief Operating Officer, Tarek Saab. Free shipping on orders over $6000. If you buy from Texas Precious Metals, be sure and use our 2013 coupon code.
JM Bullion: This is a company we are just beginning to checkout and have not, as yet, done business with them. They look reputable so far and promise the lowest prices of Gold online – or call them. Comparing to Texas Precious Metals, JM Bullion's buy back prices appear to be a bit higher and the minimum for free shipping lower – $2500.
Apmex: These guys are reputable, sometimes the price is a touch high but usually in line. Shipping is never free but it's not out of line – you just need to factor it in. Buyback prices lower, from what we have seen.
Other sites that we keep on our radar but may have not actually done business with yet are: GoldMart, Gainesville Coins, Modern Coin Mart.
Summary
So if you are looking for the best place to buy Gold bars online then keep in mind:
Buying bigger bars for economy of scale (more value).
Make sure you know if the product is in stock and ready to be shipped or if there will be a delay. Texas Precious Metals guarantees they only sell what they have in stock. Others may also, but check.
You need an assay card to make reselling a cinch and not to incur additional costs. Very large bars will probably NOT come sealed.
Verify shipping and insurance costs if not free.
Know what the vendor's buyback policy and pricing is, just to make it easier when the time comes.
Take into account payment costs. Will you incur a wire fee? Having an account with a firm like Hard Assets Alliance lets you setup free ACH deposits.