Trying To Time Gold & Silver Purchases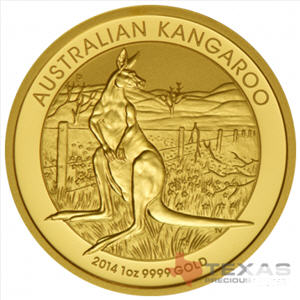 When trying to buy physical Gold & Silver it is tempting to watch the spot price fluctuate on active days and try to time your purchase to get your metal at the lowest price. Unfortunately, while that may work just fine for paper Gold, paper Silver and online Gold accounts, it does not work that way with acquiring physical precious metals in your possession.
Last week we attempted to do this for several accounts we oversee. Prices of Gold & Silver had fallen back to $1227 and $19.50 respectively and Silver Monster boxes of Maple Leafs, Gold Buffalo and 10 ounce Silver bars were on our shopping list.
Refuse To Overpay For American Eagle Silver Coins
While American Eagle Silver coins might be a preference for U.S. investors due to the sometimes higher buyback price, there is no reason in our minds to pay the inflated premiums this time of year just because the U.S. Mint is switching over to the next "model" year.
Unless you are building a set, there is no reason to prefer a 2013 over a 2014 or vice versa. The Eagle is currently about $1.50 more per 1 ounce coin to buy than a Canadian Maple Leaf and the Maple is purer Silver anyway (.9999 vs .999).
Supply Issues Abound In Physical Gold & Silver
With our preferred vendor (and yes, we double checked prices with others first, TPM was quite a bit cheaper) Texas Precious Metals only sell what they have in stock.
We attempted to buy 30 Gold Buffaloes and found less than 10 in stock.
We attempted to buy 20 Sunshine Mint 10 ounce Silver bars, but only 10 were in stock.
If you like the Gold Buffalo at its .9999 Gold content (full 24 karat) then the Australian Kangaroo is a suitable substitute also at .9999, arguably prettier though can trigger a 1099B upon selling and was in stock for the quantities we needed at a slightly lower price than the Buffalo – and a lower buyback price.
Get Physical Gold & Silver While You Can
I know the conspiracy theorists have been harping on this for years now, but you need to quietly accumulate whatever physical Gold & Silver you feel is appropriate for your portfolio while you still can at these prices.
One day there will be a severe disconnect between what you can buy paper Gold & Silver for versus the real product.
I still remember going into a coin shop several years ago after the price of Gold had fallen sharply. I asked the owner if he had any Gold Eagles. His reply:
"I've got about 80 ounces in the safe, but I'm not selling at these prices"
Well, he didn't have to wait to long before the price went up again and he was able to recoup his cost and more.
Larger dealers like Texas Precious Metals are fully hedged, as we learned in our interview with Tarek Saab a few months ago (link here)
Texas Precious Metals Coupon Code Still Valid
Thinking of buying Gold coins or Silver coins for Christmas? Texas Precious Metals ships overnight and does so promptly after receiving your wire, so there is still time.
Maybe prices will go down, who knows? What will be offered for sale at those prices?
Our Texas Precious Metals coupon code is still valid until 12/31/2013. Find it here.